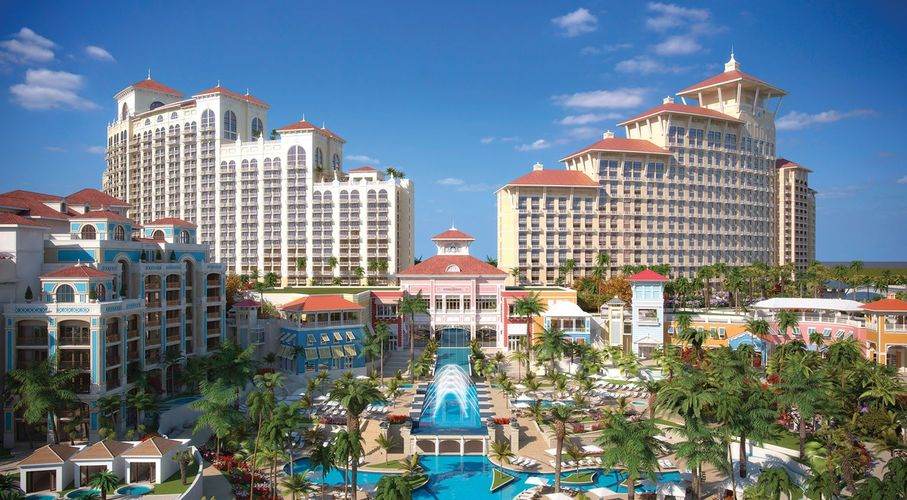 Reports have surfaced recently that the Baha Mar casino got rid of two of their own executives after the arrest of Colombian prostitutes at the premier resort in the Bahamas. This past Monday the Bahamas Tribune shared a story that two senior members of the management staff had their contracts terminated due to implications of immorality after an investigation was conducted by the company into internal behavior discrepancies.
The senior VP of administration and public relations Robert Sands is reported as having stated that the company chose to let the two executive members go, once it was clear that the pair had engaged in a possible act of incorrect behavior. However, there has been no clear link yet made between the arrest of the prostitutes and the dismissal of the executives from the casino.
Sands further came to note that the women were initially arrested due to the fact that their visas were overstayed. The visas allowed the Colombian women to enter the country legally on the 9th of January this year, however, the length of stay they were permitted was only for 9 days. They have been in the Bahamas for almost two months before being arrested.
Cable Peach used an undercover team to procure the suspects by having them put up a front at the Baha Mar hotel on the 17th of February, according to the statements in the judicial proceedings. A few days after the establishment of the undercover task force, the women were taken into custody for visa violations. However, the police at the time were unable to find sufficient evidence to lay a claim against them for solicitation.
While there are many speculations, Baha Mar itself has yet to confirm whether the removal of the two executives was in any way linked to the exposure of the prostitutes at the integrated resort. However, there are reports surfacing that certain suites on the property may have been used by the Colombian prostitutes to entertain some of the high rollers and VIP clients of the casino.
Why Baha Mar Claims to Have Fired the Executives
The reason that Baha Mar gave to the Bahamas Gaming Board for the termination of contract for the two employees, was that they had not fully indicated all aspects of their portfolio and actions. This comes after the Tribune reported that one of the two members allegedly was subject to an investigation conducted in Las Vegas due to their inability to correctly manage client finances.
Baha Mar has only just bounced back after its many years of financial stress due to the bankruptcy of its former owners, but due to the aid of its newest owner Chow Tai Fook Enterprises from Hong Kong, things are starting to look up.