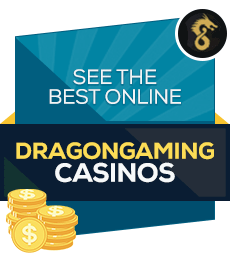 The Best DragonGaming Casinos of 2023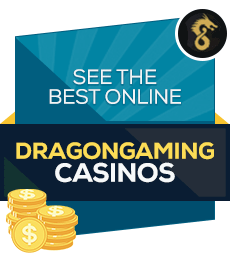 DragonGaming is an up-and-coming developer of casino games with a particular focus on slots. The official LinkedIn page of the company is busy with new slot announcements every few weeks. "May Your Spins Be Fruitful," one post reads, announcing the release of one of their newest games, and specifically Fruity Feast.
Yet, DragonGaming is a software provider that has to do with more than a single slot. The studio was established in 2019, bringing onboard the knowledge of well-seasoned experts from across the entire iGaming industry.
The company has over 16 slot games on the market today, a number that is bound to quickly expand given the short time the studio has been around. With more to offer, we take a deep dive into DragonGaming's portfolio and positive impact on the industry.
Our recommended list of the best DragonGaming casinos as of December 2023: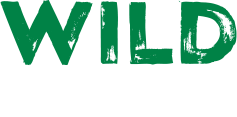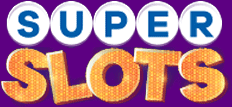 300% up to $6000
SuperSlots.ag

300% up to $500 + 100 Spins
Sports and Casino

100% up to $3000
BetOnline Casino
Who Are DragonGaming: Company Origins and Direction
Tracing DragonGaming's origin stories would take you all the way back to 2004 when the members of what would become one of the most innovative casino slot developers started working in the iGaming industry.
The 2000s were the dawn of online casino gaming, and DragonGaming's team members were there to see how it all begins and admittedly – give it a nudge along.
Developing quality games in the next 15 years, the future team finally honed their skills to the point they felt confident enough to launch their own project dedicated to delivering an original slot experience.
The company was finally launched in 2019 marking an ambitious dive into а competitive segment. Staying ahead of the curve, DragonGaming has been able to deliver its authentic slot experience into 25+ languages and over 25 currencies, including cryptocurrencies.
Today, the studio continues with the development of ambitious projects and bespoke slots. In fact, DragonGaming is open to third-party ideas for the development of software, which puts an interesting twist on the entire process.
DragonGaming Games: All Titles in Detail
There are several factors that establish DragonGaming's good name in slots development as a whole. First, the studio embraces new technology by building its entire portfolio on HTML5. The programming language allows for seamless mobile play.
Another important aspect of the offer is the thorough Random Number Generator (RNG) testing, which is done by certified third-parties who are independent auditors in the iGaming industry and verify the fairness of gaming products.
The studio has a good handle of graphics and develops all of its titles in-house, allowing it to customize the experience in full and make final adjustments for the sake of better gameplay. Visually appealing, DragonGaming's slots are some of the best you will get to enjoy in the industry. Let's take a look at every single last one of them.
Empire of Riches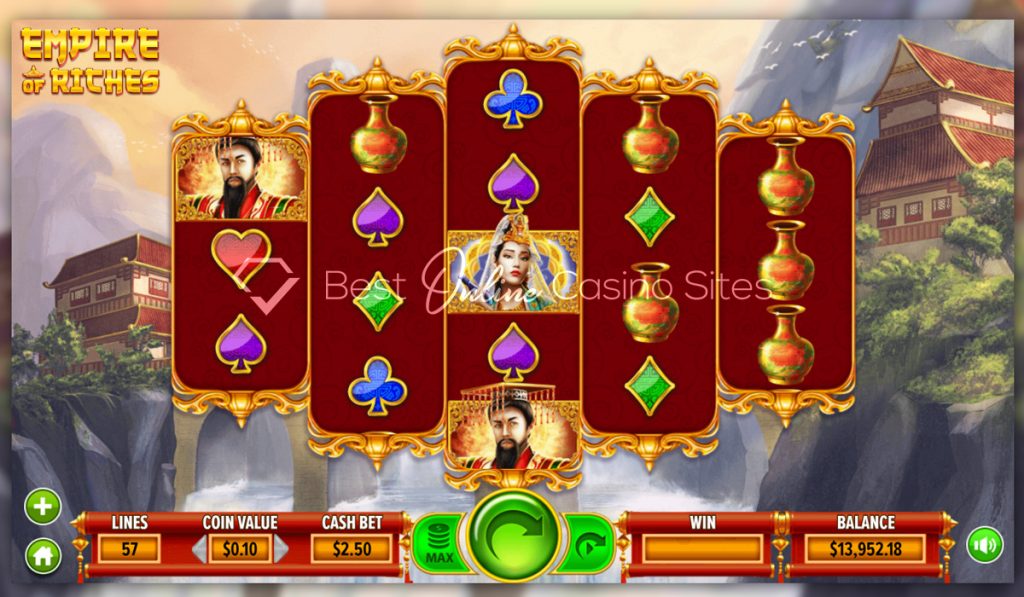 Empire of Riches poses a simple question: who wouldn't want to be an emperor of a wealthy kingdom and surround themselves with what are immeasurable amounts of gold? The slot is an Asian-themed game with a fantastic user interface, light design and an action-packed gameplay.
With a cool 3x4x5x4x3-grid layout, Empire of Riches catches the eye with its unorthodox but beautiful design. In terms of pure gaming metrics, the slot does well. Players will get to enjoy a medium volatility slot with a 95.87% return-to-player (RTP) rate across 57 paylines.
The studio has spiced up the gameplay with a number of excellent features, including free spins, re-spins, and a multiplier. DragonGaming has added the special Continuing Re-Spins feature, reminiscent of Avalanche Reels.
In Continuing Re-Spins, a successful combination grants you another free-of-charge spin, and this continues with each new win. For the Free Spin Game, all you need to do is land three Bonus Symbols and benefit from the five free spins available.
Each spin will bring you a growing multiplier, which is a nice way to top off the entire experience, no doubt about that. Besides, Empire of Riches works well with any operating system and device.
The Defenders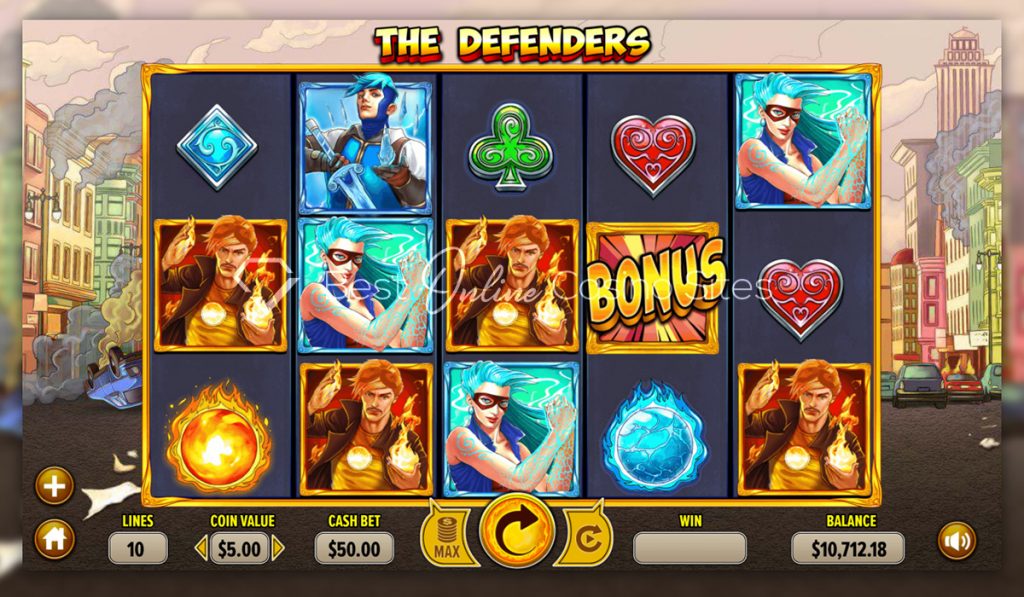 If you have a soft spot for superheroes, DragonGaming's The Defenders slot should be what you are after. The game draws on a traditional 5-reel, 3-row slot layout and packs 10 fixed paylines.
Players get to enjoy a fair 95.43% RTP and medium volatility not to mention a great compatibility with all devices and platforms.
More importantly, though, The Defenders is packing a constellation of excellent features, including Free Spins, Multipliers, Expanding Symbols, Wilds, Additional Free Spins, and a Special Quest.
The hero theme is definitely a big plus for the company with its attractive and awesome visuals and underpinning gameplay to back it up. The Bonus Game will reward you 10 free spins and introduce you to a special pick-and-click game where you can open even additional games.
For those of you keen to visit the Special Quest, you will have no trouble entering the bonus game at all. The game comes with three features imbued into the Special Quest, including an instant payout equal to 200 of your bet.
Then again, you may also land the Extra Free Spins or the Ultra Spin feature. There are upsides to being a superhero, and DragonGaming has captured them all in The Defenders online slot.
Lucky Macau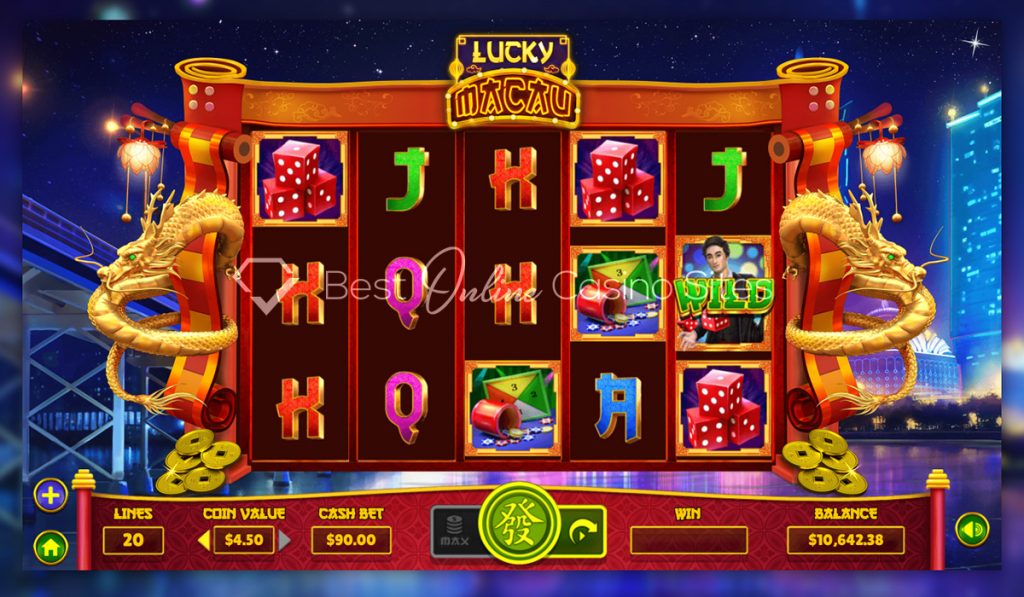 They call it the gaming capital of the world and justly so. Lucky Macau slot by DragonGaming successfully captures the dynamic of the city. With a medium volatility, 20 fixed paylines, and a very generous 96.51% return to player rate, Lucky Macau is a great pick.
Players will be able to tap into a whole lot of excellent features that elevate the gaming experience. There are the Random Wilds, Random Multiplier, Matching Feature, Mega Symbol Feature, 20 Times the Total Bet, and Free Spins.
Each spin has a chance to trigger one of the cool main features of the game, which guarantees free spins and multipliers aplenty.
Mythical Creatures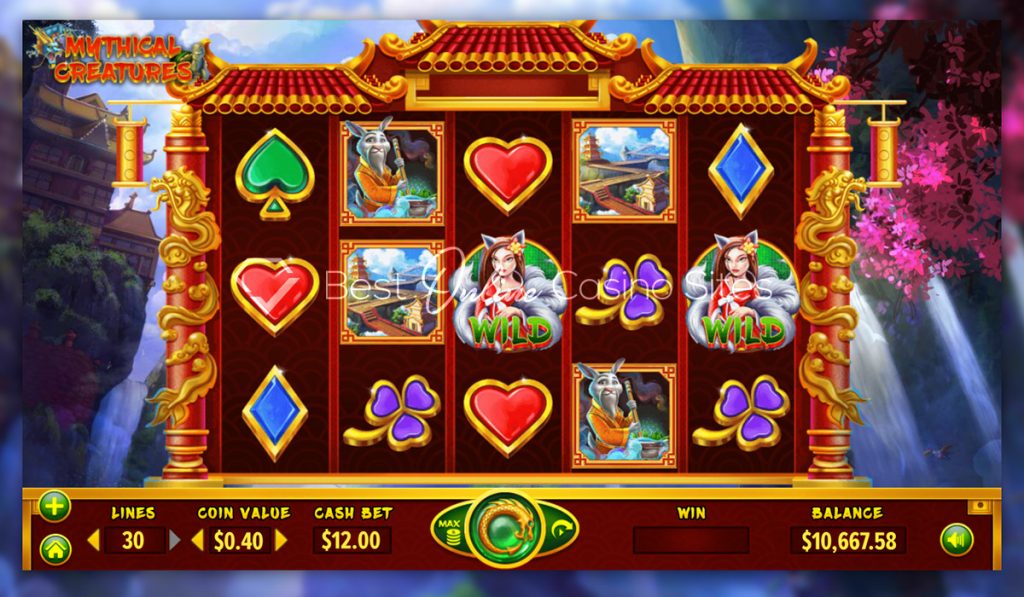 Another beautiful Asian-themed game with a cool twist and an even cooler bonus game, Mythical Creatures is a slot that you would not want to miss out on. The game comes with 96.12% payout potential 5 reels and 3 rows.
Free spins are a natural part of the experience at Mythical Creatures slot, but the true highlight is The Gong Bonus. Once you have the Scatter Symbols lined up properly, you will get a chance to open a 30 free spins bonus!
And, to top it all off, your wins during these free spins rounds will be doubled. DragonGaming has decided to go the full Monty with this title, it seems, as the studio has featured another unique bonus game, or The Fortune's Trail Bonus.
By landing three Bonus Symbols, you will end in the Valley of Multipliers where you can spin the wheel for some sizeable rewards.
Gold Heist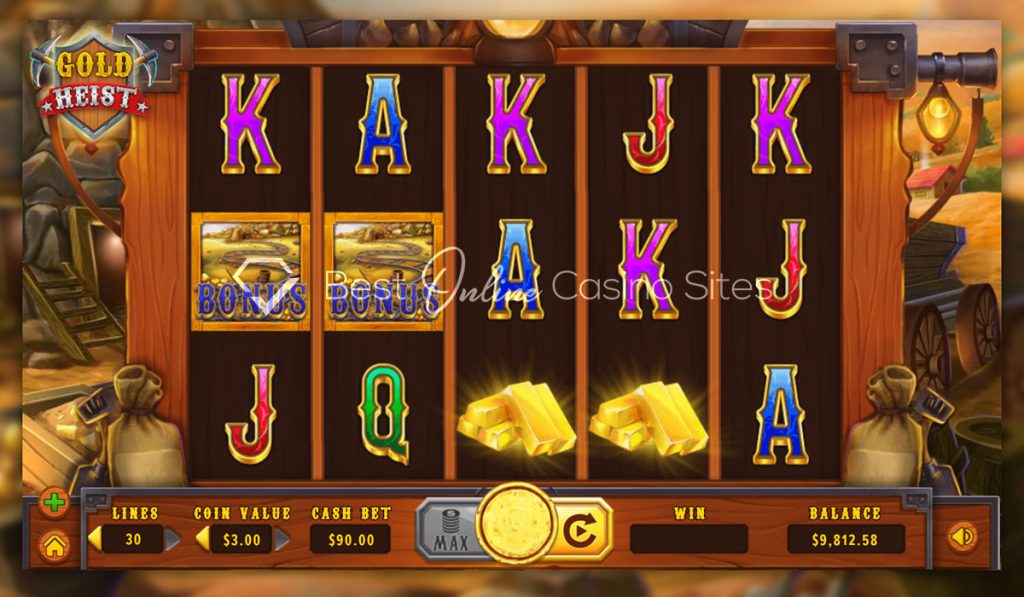 Only the luckiest and niftiest miner will make it in Gold Heist, DragonGaming's slot which reminds of the Gold Rush that seized California in 1848. With a 96.12% in average return to player rate and 30 variable paylines, Gold Heist is a rich seam for your iGaming experience.
The game's volatility is high which means fewer but much bigger payouts. In terms of features, Gold Heist is definitely not lacking. Pioneered on the HTML5 platform, you will be able to enjoy the full list of excellent features as you go along.
There is the Minecart Bonus, for every gold prospector ought to have the means to haul his freshly-excavated ore. In this bonus round, you will get to pick from various gold wagons which will grant you free spins and, in the free spins, your wings get doubled!
The Mine Bonus Trail Bonus is another great game-defining feature where you can have a multiplier equal to 200 of the size of your stake.
Twin Dragons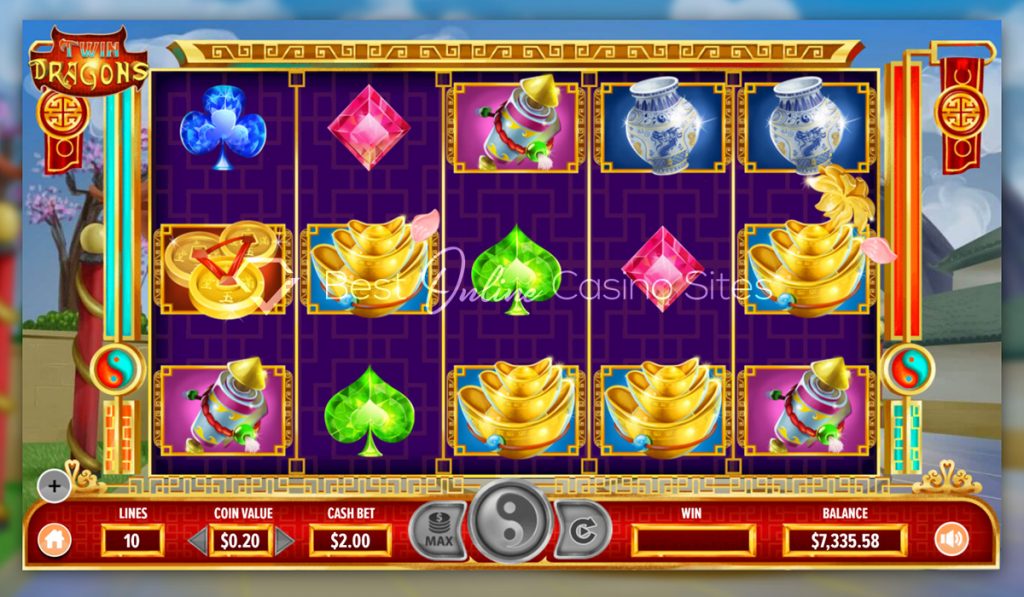 Twin Dragons slot is not about dragons. Rather, it has to do with the riches that these mythical creatures have accumulated and diligently salted away over the eons. Lucky for you, DragonGaming has added no dragons to keep watch over their treasure, meaning it's all for you.
The game comes with 96.12% return-to-player (RTP) rate and 10 fixed paylines, plus a great compatibility with all operating systems and devices. Another high-volatility gem, Twin Dragons is definitely a rewarding title.
The special features here include Free Spins, Re-Spins, Expanding Walking Wild(s), and Multiplier. At first glance, the Expanding Walking Wilds are certainly one of the biggest hooks here, guaranteeing some free spins along the way.
At the same time, the Wild Symbol can be worth 300 times the size of your stake alone! If the Expanding Wilds land and trigger, you will get both free spins and a multiplier to dabble in, bringing in some riches your way!
Winning Vegas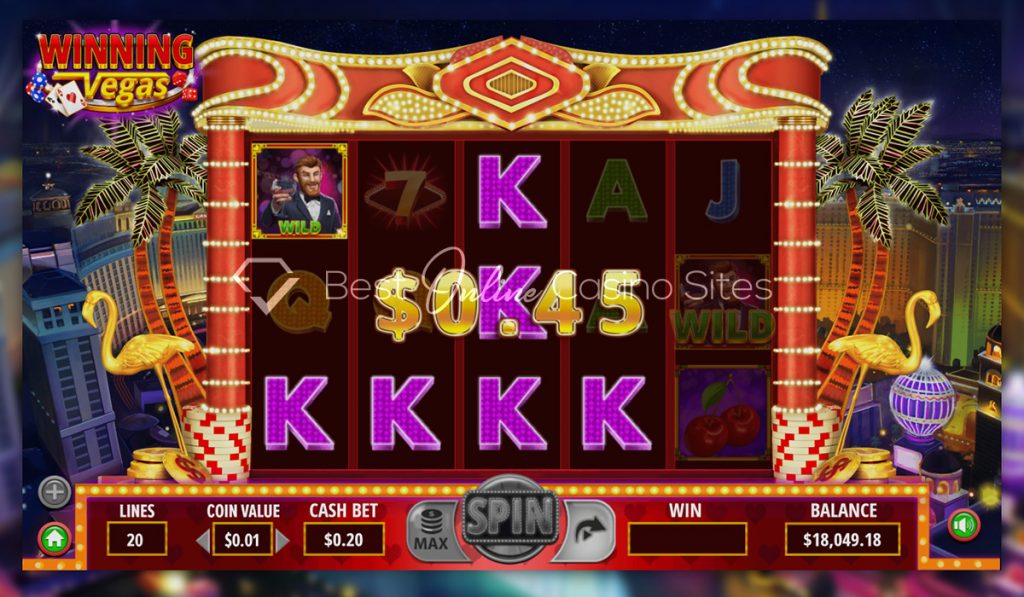 After all, DragonGaming does have a game about Macau so why would the studio miss out on Las Vegas? Winning Vegas slot is decked out with a lot of classic symbols that remind you of the land-based casino action.
Players will find a 20-payline game with tons of awesome features, including Random Wilds, Random Multiplier, Matching Feature, Mega Symbol Feature, 20 Times the Total Bet, Free Spins, and more.
The RTP is what you would expect from Las Vegas and no less with the winning potential set neatly at 96.51%. To make things even better, Winning Vegas has three distinct bonuses to boost your gaming experience.
The Free Spins Bonus is what will catch your eye, though. Land three bonus symbols and trigger the cascade of bonus spins that will make your experience all the more worthwhile!
Panda Playtime
Pandas are hard not to love. Yet, DragonGaming's betting on its own unique expertise in game development to create a slot game you will simply fall in love with. Panda Playtime comes offering a lot.
First, you have a great payout fixed at 95.54% and a high volatility. The grid is slightly bigger than the traditional layouts, with 6 reels and 5 rows. The paylines are distributed as Cluster Pays, which is a unique and interesting mechanic you can experiment with if you want to add a little variety to how slots distribute payouts.
By stepping into the Pandamonium, you stand to benefit from a big payout the size of 10,000 game coins. The game offers more, naturally, including the Stick Win Re-Spin Feature and the Wild Spawn Feature.
Overall, the design is spot on and you have every reason imaginable to want and play Panda Playtime by DragonGaming.
Fruity Feast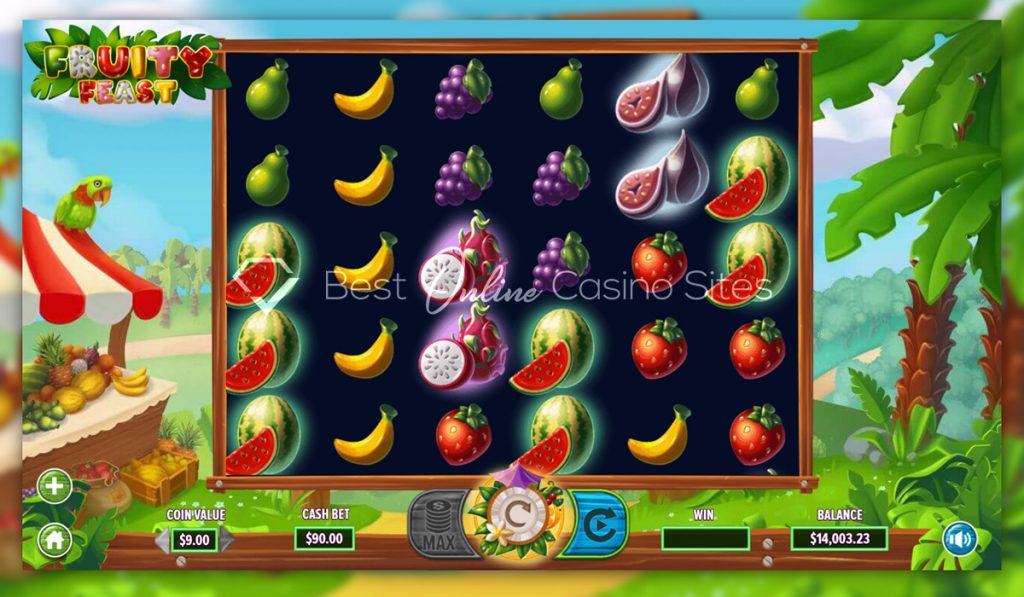 Welcome to the Fruity Feast fiesta with DragonGaming. This slot has a cheerful, upbeat design and a layout that will quickly make you crave juicy fruit. Beyond the visuals, though, the game is solid on every level.
Players will find an HTML5-powered gaming solution compatible with all gaming platforms and enjoy 95.54% in overall payouts. Players will also benefit from cool features such as Scatters, Random Wilds, Sticky Win, and Re-Spins.
The Spawning Wild Feature is a great way to boost your winnings by introducing random wilds across the reels. There is also the Free Spins option for 9, 10, 11 or 12 bonus spins as well!
Meanwhile, you have the Sticky Win Re-Spins to give yourself a chance to stick your winning clusters onto the reels and boost the next spin big time!
Cleopatra's Fortune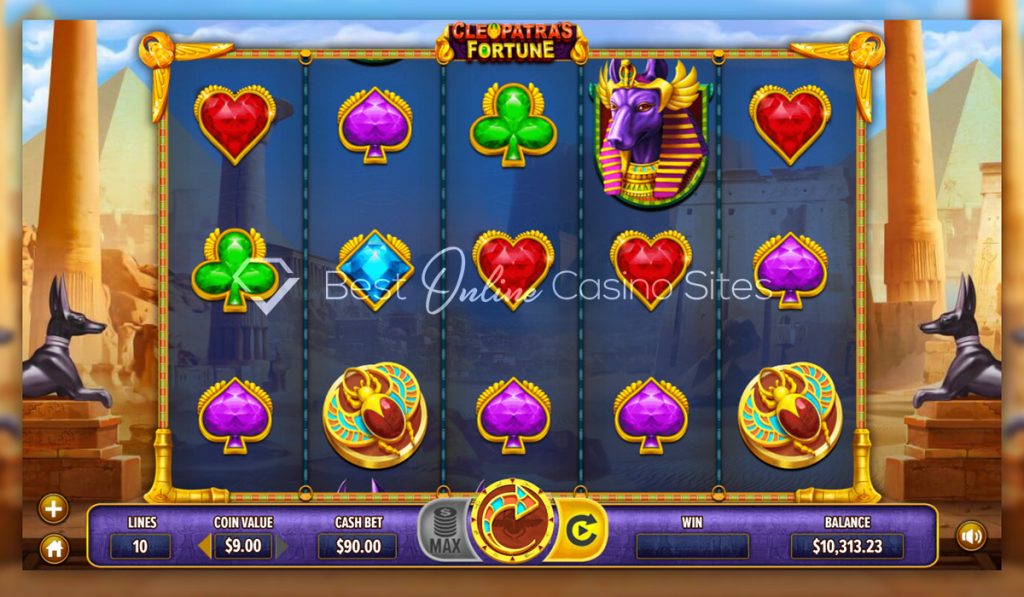 Cleopatra's Fortune by DragonGaming is a different spin to a familiar game. You will find 10 fixed paylines and a good RTP set at 95.50%. The game offers medium volatility a whole lot of features, and awesome overall design and feel.
Players will find a game that is matched to meet all expectations and take your experience to the next level, courtesy of the imbuing HTML5 technology. The Egyptian-themed game probes the mysteries of Egypt and delivers them in a new, shinier wrapping to provide you with the best possible slot experience.
The Tutankhamun's Bonus will award you with 10, 15 or 20 free spins, depending on how many symbols you manage to land on the reels! There is a progressive Free Spins Feature to explore as well.
Overall, Cleopatra's Fortune is a cleverly-designed and executed game with medium volatility and definitely a worthwhile addition to the iGaming family of slots.
Wilderness Wins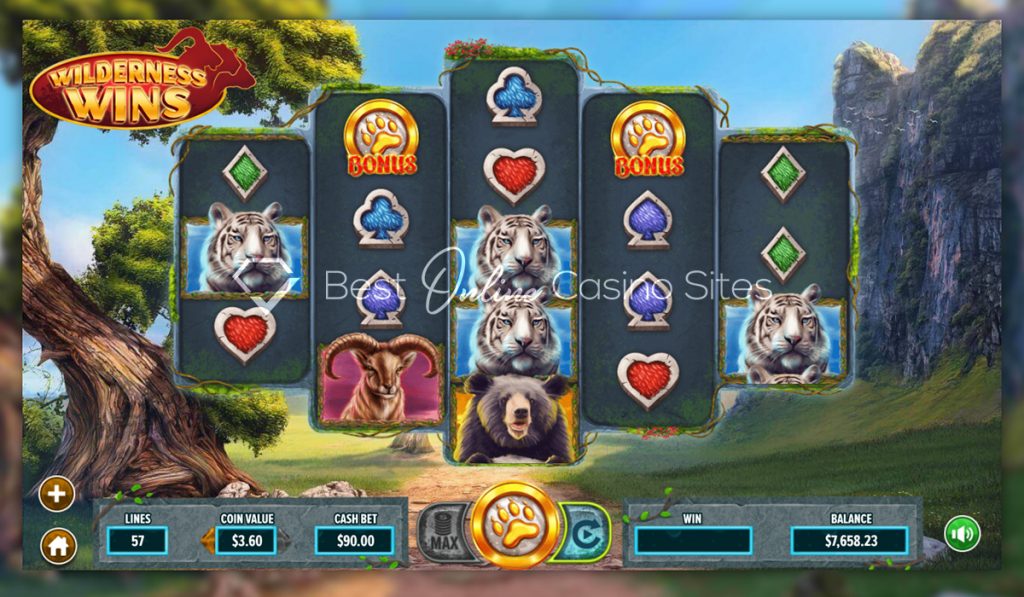 For those of you who love to commune with nature, Wilderness Wins may be just the right slot for you. Players are welcome to another whimsical grid design by DragonGaming with a 3x4x5x4x3-grid layout and 95.87% in overall return-to-player (RTP) rate.
There are 57 fixed paylines to explore as well as medium volatility which is always welcome. Naturally, this is an HTML5 slot, meaning accessibility would never be an issue. You will enjoy any of the great features, including Free Spins, Re-Spins and Multiplier.
Elements of the design include a great outdoors graphics and soothing nature sounds and cleverly designed themes. The bonus game is a chance for you to win a multiplier equal to ten times the size of your stake.
Players can also benefit from the Re-Spin Feature to keep stacking up your wins and pushing the maximum windfall!
El Mariachi
With a pacey OST humming along in the backdrop, El Mariachi by DragonGaming is another slot you probably should have on your to-play list. The game comes with the familiar 95.50% payout, adding medium volatility and a traditional 5-reel and 3-rows grid.
The game comes with awesome and apt features, design and naming of the different elements that contribute to this speakeasy-gangster atmosphere that El Mariachi introduces. As you keep filling the whiskey glasses to the brim, the spins churn to produce big payouts whether this is through the Free Spins, Sticky Wild Reels, or Win Multiplier.
The Free Spin Feature is a themed bonus game where you try to fill the whiskey glasses by collecting Bonus Symbols. Each new level of the whiskey glass you unlock guarantees more freebies coming your way!
iSCREAM!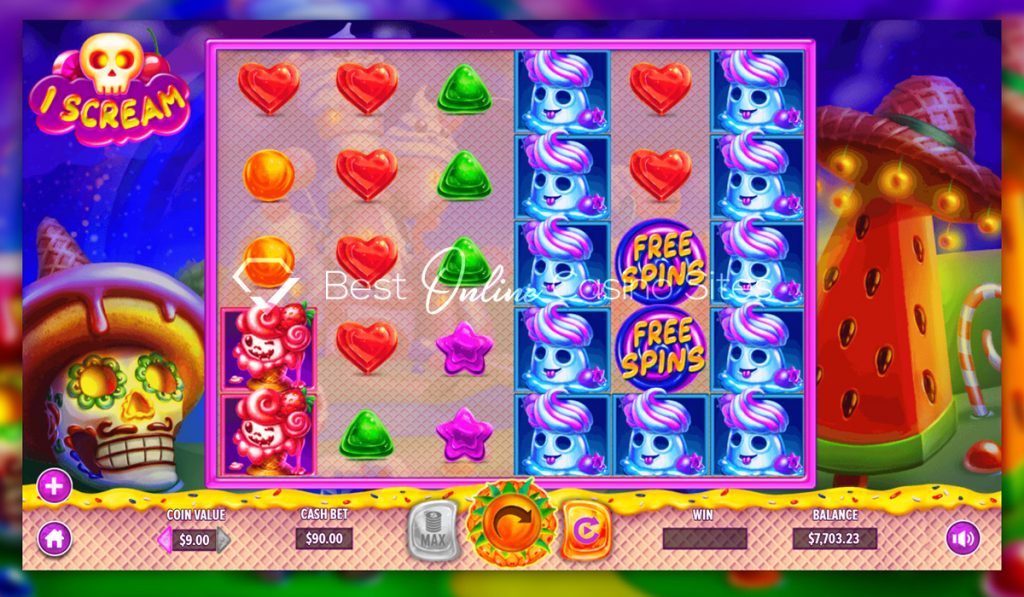 iSCREAM! is a cool and slightly spooky Halloween-themed game that is not really about Halloween. It's all about ice-cream, as the name tellingly suggests, although the scoops of vanilla DragonGaming serves have a slightly supernatural look!
Are they going to bite back? There is only one way to find out. Coming with high volatility and a 95.54% payout rate, iSCREAM has plenty of awesome features to offer you. There are the Scatters, Random Wilds, Sticky Win Re-Spins, and more.
Players can win 9, 10, 11 or 12 free spins upon landing sufficient scatter symbols on the reels. The Sticky Re-Spins feature will make sure that your winning cluster sticks around for the re-spin and rocket your wins to the heavens!
The design of the game is awesome and quite apt and features cones of ice-cream, a skull with eyes aglow next to the main grid, an evil-looking Jack-o-Lantern and so much more! Whether that is pure gameplay or ambiance you are looking for, you will find it with iSCREAM!
Buffalo Bounty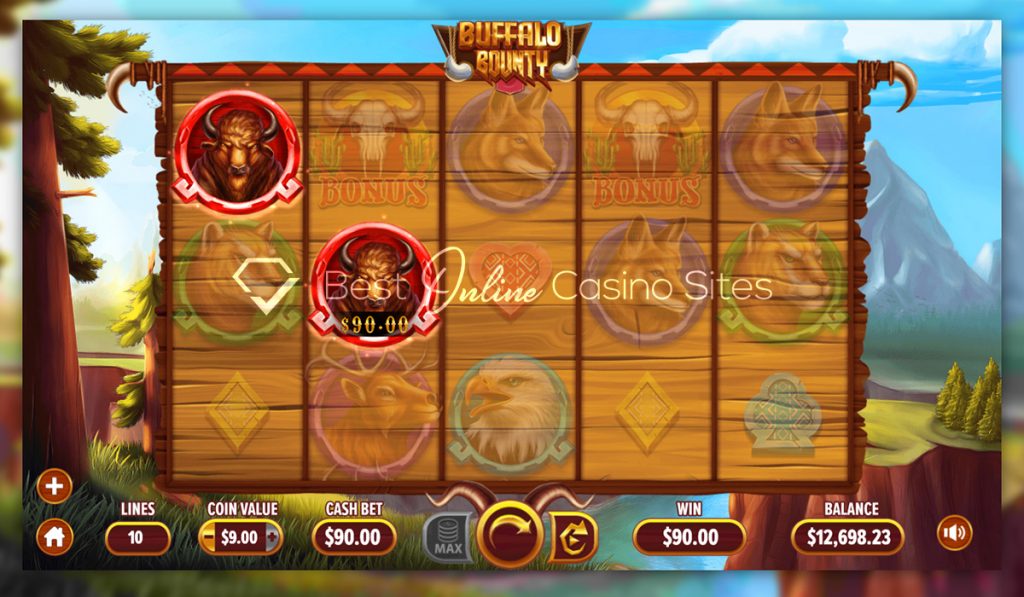 Another unique themed slot by DragonGaming, Buffalo Bounty is your go-to fun game to try. The slot comes with awesome features, medium volatility and 96.03% return-to-player rate. Players will experience payouts across 10 fixed paylines and enjoy a great design.
In terms of special features, there are quite a few, including Free Spins, Multipliers, Expanding Symbols, Wilds, Additional Free Spins, and a Special Quest to enjoy. The theme of the game revolves around the Wild West where the buffalo roams along with the bald eagle, coyote and other critters.
The Free Spins Feature can lead to ten free spins and you can get Extra Features with the so-called bonus picks. There are multipliers, more free spins, and wilds to enjoy so make sure not to miss out on any of those.
Safari Stampede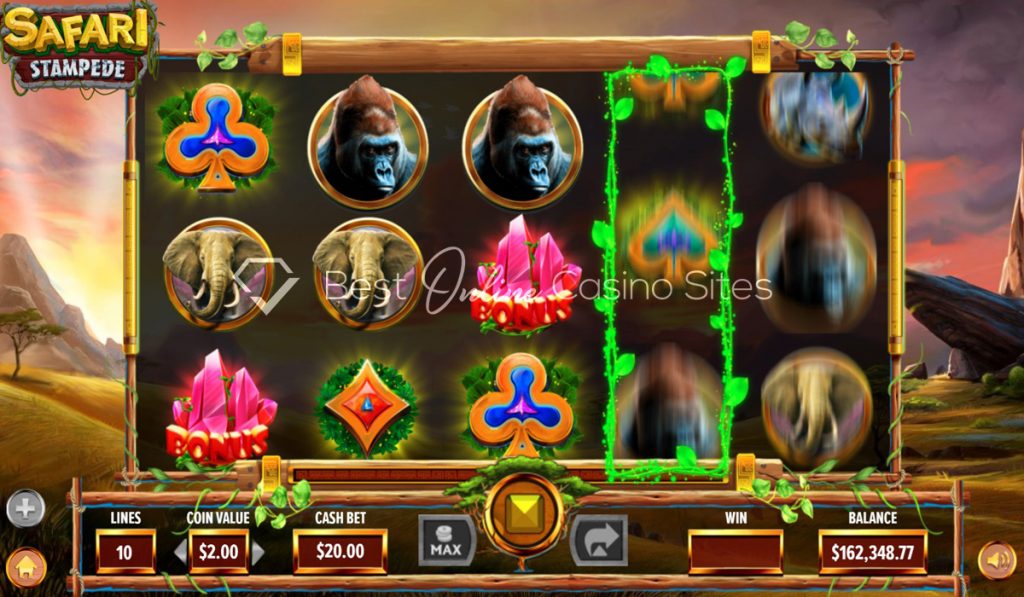 Clearly one of the best slots by DragonGaming studio, Safari Stampede is an exquisitely designed games that will definitely make the cut and help you enjoy some worthwhile gameplay features.
Players will get to try this high-volatility slot machine which brings 96.12% in average payout to the table. The game itself is beautifully designed to say the least, and your personal safari will introduce you to some magnificent beats such as the Lion, Gorilla, Great Eagle and Rhinoceros.
Your trip through the animal kingdom would feel even better when you know there are some Free Spins to scoop up. Depending on the number of Scatter Symbols, you can get 8, 10 or 12 free spins to take you to the next level of iGaming entertainment.
The Wind Reel is another interesting mechanic reminiscent of the Walking Wild whereby you get free re-spins while the Wind Reel is on the reels! Crafted in pure HTML5 fashion, Safari Stampede is one of our favorite DragonGaming slot machines.
The Wicked Witches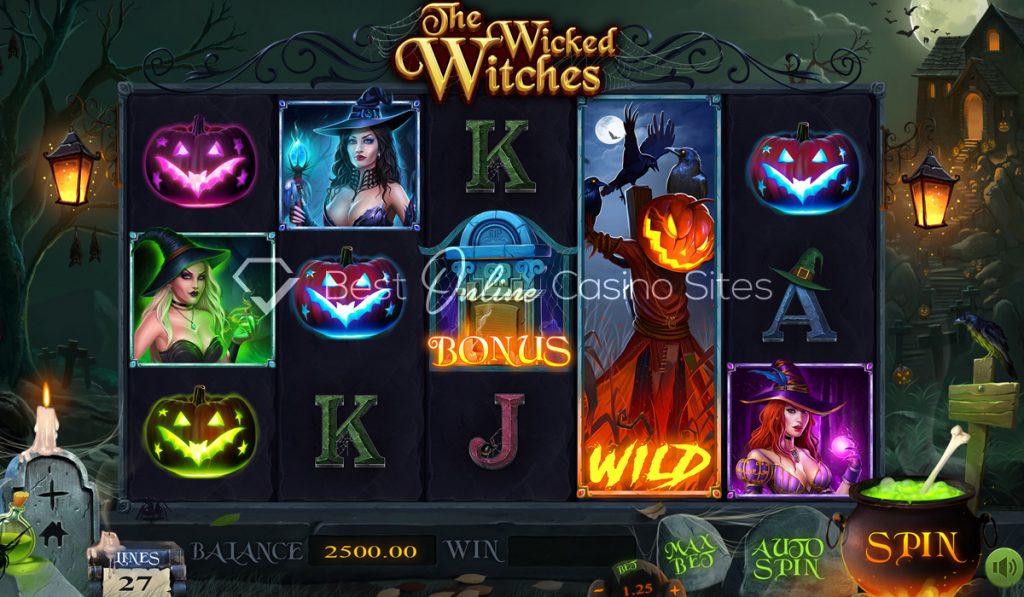 Something wicked this way comes and it surely is The Wicked Witches slot machine by DragonGaming. This slot machine has a dark, Halloween theme with quite a few pointy-hat witches part of the reels as symbols.
The game offers a 96.03% payout on average and a pretty standard 5 reels and 3 rows grid. With a medium volatility, this game comes with more frequent payouts and 27 fixed paylines.
One of the big hooks here is the Bonus Symbol, which will land you into a free bonus game with 12 spins. The bonus symbol is in fact a Tomb Stone so that every element of the game matches the dynamic of the theme.
Not least, there are the Expanding Wilds to factor in your gameplay as they will offer an awesome multiplier to triple your winnings. Designed beautifully and pushing the upper betting limit to $135, we would definitely recommend The Wicked Witches slot to anyone looking for a proper Halloween slot!
Conclusion and What You Should Know about DragonGaming
DragonGaming has a great portfolio of games, a handful of original slot features, and what is clearly a flair for developing this segment of the iGaming experience. Bringing the most innovative technologies to the table, DragonGaming adds to the slot variety you can find out there today.
Thanks to the studio's liberal and open-minded approach, partners are always welcome to pitch ideas and help build a portfolio of games that changes the paradigm across the entire industry.