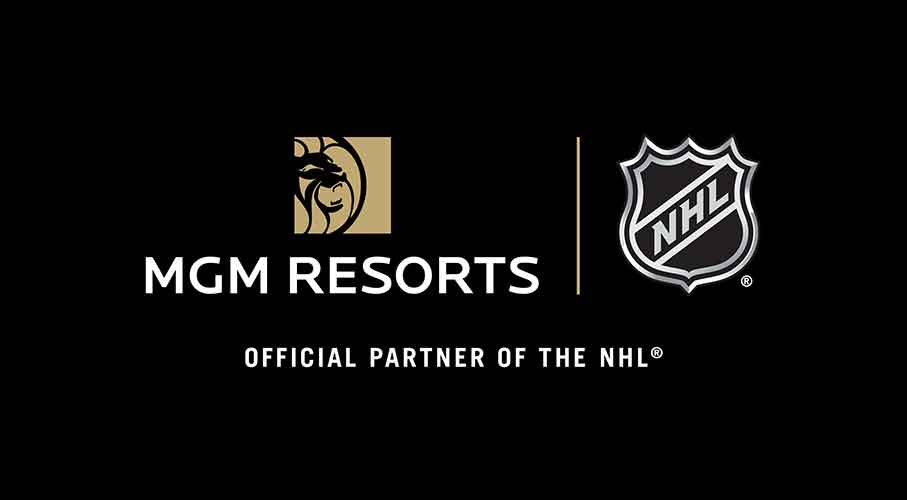 BetMGM, a leading provider of sports betting and iGaming, has just announced the release of a suite of casino games based on the NHL. Roulette, blackjack, baccarat, and a new live wheel of fortune game called Dream Catcher are just some of the new games available. In the last few months, they have expanded the platform's reach to New Jersey, Ontario, Pennsylvania, and Michigan, where all games are now legally accessible to play.
"The launch of these one-of-a-kind games further strengthens our relationship with the NHL. As the season approaches, we're thrilled that our players will have the ability to 'drop the puck' with BetMGM."

Per Oliver Bartlett, BetMGM Director of Gaming Oliver Bartlett
Designed in collaboration with Evolution Gaming, the NHL-themed casino games will transport players to a world of professional ice hockey with their stunning 3D graphics and lifelike animation. Every game has a special "go live" button that transports the player to the real casino floor, where they may play the same game with a live dealer. Along with including club logos across the recreated arena, each game notably prominently displays the NHL's official logo.
The gameplay of NHL Roulette is very realistic, right down to the rolling of the virtual dice and the comprehensive, user-friendly scores and stats. The NHL Blackjack game does not disappoint either. The players will get to enjoy virtual seating at a table in a skybox and may freely move around the table and between virtual seats.
Ambitious Venture for the NHL
Legal sports betting is a relatively new venture for the NHL, as this is one of its first partnerships with operators in the regulated gambling industry. In April of this year, the National Hockey Organization (NHL) established a multiyear collaboration with FanDuel and BetMGM, making them the first sports betting partners of any North American major sports league.
Going forward, BetMGM, the Official Sports Betting Partner of the NHL, will expand its tailored content, media, and email marketing initiatives in Canada. This is in an effort to match its success in the United States.
Included in the terms of these agreements is permission for the operators to utilize NHL branding and category designations in various contexts. Customized content will be distributed to FanDuel and BetMGM across all NHL-owned and operated platforms. They will have many possibilities for on-site activation and camera-visible signage during the NHL's most high-profile events. That said, all involved parties certainly have the opportunity to reap huge benefits from the partnership.