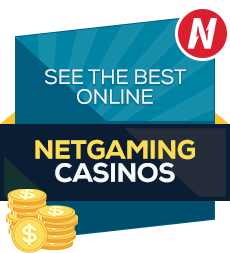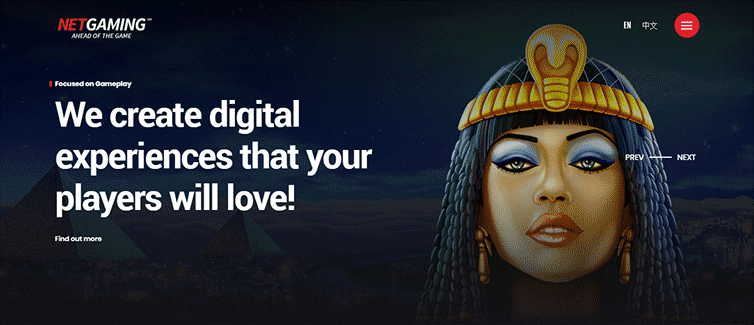 NetGaming is an ambitious new software developer founded in April 2018. The team behind the studio has a simple mission – to stay 'ahead of the game,' and so far, they have been doing an excellent job. With now approaching the 2-year benchmark, the studio has achieved a lot.
They have translated their software into 26 languages and offered 40 different currencies for each of their 10 well-polished titles currently on the market. This includes Bitcoin and Bitcoin Cash for those of you looking to play with cryptocurrencies. There are more bona-fide products coming down the pipeline, too. And more importantly – each new game comes with unique features and maths which isn't replicated from one title to the next.
The company holds multiple licenses and can offer remote gambling software as well as B2B solutions to interested parties. Let's see how NetGaming promises to change the industry for the better.
Netgaming Experience: Innovating Igaming
Innovating the iGaming industry takes more than just words and promises. If the list of accomplishments NetGaming have raked up shows anything, that is the studio's ability to turn concepts into successful realization. Presently, NetGaming has 10 fully HTML5 optimized games with an average 96% of RTP. Some of the titles we will go through today, include:
Candy Burst
Age of DaVinci
Treasures of Egypt
Wrath of the Dragons
Festival of Fortune
The exciting part comes when you consider what's behind each title. The studio has developed an array of games – some brand-new and others that you may have already played – all coming with a few unique quirks to their gameplays that make the experience as exciting as only the best casinos can offer.
Infinity Battle and Leprechauns Loot are just few of the title that promise to bring a lot of excitement to players.
Above all else, they all stand out with unique maths that has been justified by the proprietor Random Number Generator (RNG) certified by GLi, an international testing body. And it all started only recently.
A Quick History Of Netgaming
NetGaming made a very quick appearance. Using the connections of their chief executives, the company debuted in April 2018, after having secured funding a month before that in March.
By the end of May, NetGaming was already wrapping up their unique Random Number Generator (RNG) allowing them to start building a portfolio of award-winning games. Events followed quickly:
In July 2018, the studio opened its first office in London to help set up the rest of the infrastructure.
A month after, another office arrived in Hyderabad, India, which became the main development arm of the company.
In November, NetGaming began recruiting its executive team to help manage the business.
In December, Pallavi Deshmukh stepped in as CEO, bringing a lot of experience from industry giants as GVC Holdings and NetEnt.
The same month, Ujjwal Saini became part of the team as a Chief Technical Officer (CTO), having worked on some of the most iconic casino games during his time in Pragmatic Play, Cozy Games, BetConstruct, Probability Gaming.
In February 2019, the company established its Maltese branch under NG Entertainment Ltd.
That same month, NetGaming pushed with the official launch of six games, to name Candy Burst, Warrior's Quest, Leprechauns Loot, Age of DaVinci, Wrath of the Dragons, and Treasures of Egypt, all part of ICE London 2019.
In March, the company successfully applied for licenses from Curacao, the UK Gambling Commission (UKGC) and the Malta Gaming Authority (MGA).
In May, NetGaming attended G2E Asia 2019 and added two more games to its portfolio, to name Guardians of Prosperity and Master of Fortune.
The Best Netgaming Casino Games
NetGaming has around 10 titles, but the developer is on the cusp of launching Phase 3, an ambitious point of its development where the company will start producing a number of titles at an unprecedented rate.
The studio has vowed to deliver 2 unique games every month starting in 2020. This means that the company will be delivering at least 24 brand new titles each year. To top things off, NetGaming is currently negotiating to launch branded games, and expects to have at least two such releases throughout 2020.
While no deals have been publicly revealed, NetGaming has confirmed that it is working to find partners that would be interested, and that would want to popularize their game using another channel.
Meanwhile, the games already part of the portfolio are quite superb and they have a whole lot to offer. Remember, all games have been developed for HTML5, so they are fully mobile compatible.
Candy Burst
Everyone loves Candy, especially if it comes with some 95.96% in RTP and a decent medium-to-high volatility. Candy Burst is NetGaming's own crack at bringing you a delicious title with a whole bunch of tempting features. In this case, you can benefit from a cool payout as soon as you form a 9-symbol cluster. Plus, there are the sticky win re-spins and wild spawn.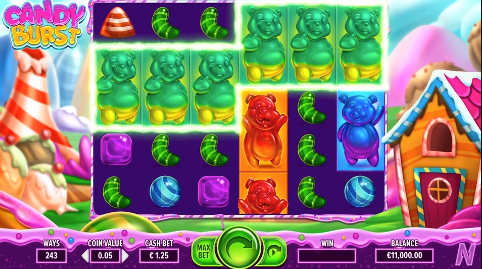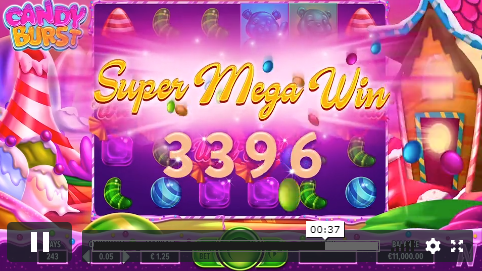 Age Of Davinci
A keen creator of art and technological gizmos, DaVinci was born well ahead of his time. Here comes a slot by NetGaming that brings the character of the famous painter/inventor back to life. With 96.32% in payouts there is something to benefit from here for sure. You may access the game from any device and enjoy this medium-volatility 3×5 slot game.
To really get your winnings up, you need to aim for a 3×3 block of the same symbol. There are special features to benefit from, including the Magnus Opus, random wilds, unity and random multipliers.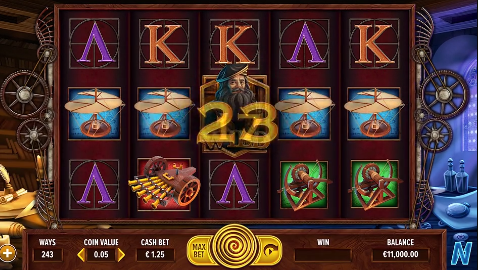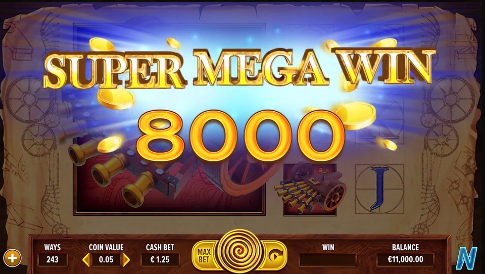 Treasures Of Egypt
Welcome to the valley of pharaohs -a place where ancient curses and riches dwell. For those players who want in on the gold, NetGaming has developed a great game. Treasures of Egypt comes with 95.95% in payout rates and medium volatility. Get 3 bonus symbols and set off the free spin round, which in turn triggers 10,15 or 20 free spins.
Your free spins will also have a progressive mechanic allowing to rake up extra points and boost your winnings by adding another free spin for every 4 progression points you score!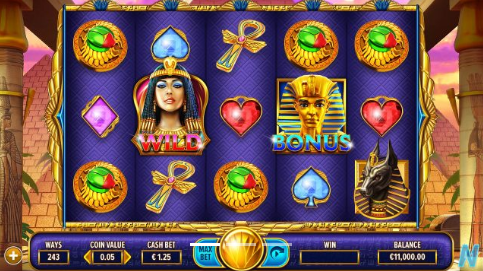 Infinity Battle
Infinity Blade will put you in the role of a hero who is out there to save the world – and admittedly get a bit richer doing so. This is a 5×3 slot game which offers 96.03% and high volatility. Just like a hero would, you need to arm yourself with patience, because when a win drops, it's going to be a big one.
Some of the cool mechanics here feature multipliers, additional free spins, wild symbol, expanding symbols, and a special quest – for what would a hero be without having a secret mission to accomplish?
Wrath Of The Dragons
'May you live in interesting times,' an old Chinese curse says. Wrath of the Dragons slot by NetGaming promises to be about just as interesting as things can possibly get! The 3×5 grid game comes with one of the best features in the entire gaming world – walking wilds. The payout is 95.93% and volatility high, but all you need is a bit of luck to trigger these special wild symbols first!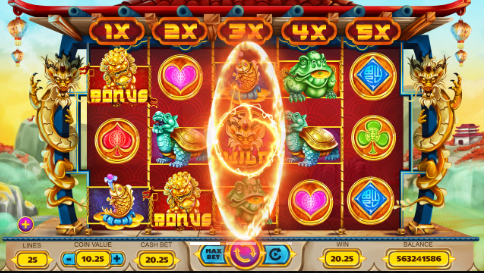 Warrior's Quest
Here comes a completely re-imagined grid. Warrior's Quest jumps into an entirely new setting, offering you to fulfil the conditions of a 3x4x5x4x3 grid. You will want to make sure that the bonus symbols drop in the central reels so you can trigger the extra free spins. There is also a 10x multiplier option to boost your free spins further!
Festival Of Fortune
Ready to celebrate the Chinese New Year? Festival of Fortune is another Asian-themed game that will bring you all the festivities with a brand-new winning formula. Brace yourself for here comes a 5×4-grid game with 40 paylines. To get to the 5 free spins, you will need to land 3 bonus symbols.
Just when you thought that was it, the game offers another extra – the expanding wild feature. Oh, and you have pick-your-prize bonus!
Master Of Fortune
Time to venture into another 5×3-grid game. With 3 bonus symbols, you can gain access to the 12-free-spins level. Plus, there is an expanding wilds feature that comes with a 3x win multiplier to top off your successful combinations and make you richer than you have imagined! The payout is not bad at all, and you can expect a return of at least 95.59% and high volatility.
Leprechauns Loot
Next is a slot that focuses on Leprechauns entirely. The little folk are known to have riches that go beyond your wildest dreams, but they are not so keen on sharing out. Well, in this NetGaming slot, you can get a chance to crack the 5×3 grid and make your way to the bonus features. You can also win 200x of your original stake in the bonus level, which is quite fun. The payout? The game is valued at 95.74% RTP and medium volatility.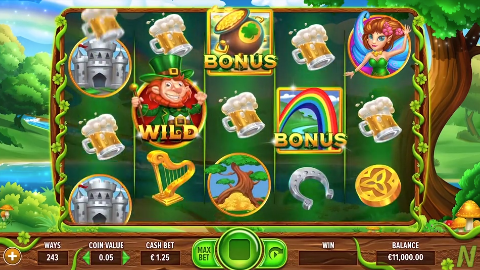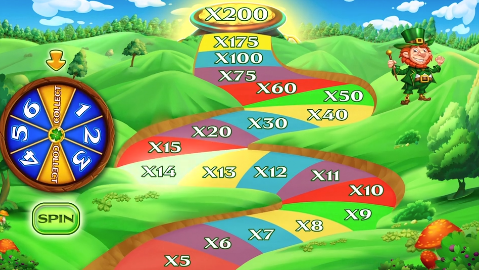 Guardians Of Prosperity
Well, prosperity needs to be worked and fought for. No surprise, then, that you get a game called Guardians of Prosperity. In this yet-another Chinese-themed game, you will get to play in a standard 5×3 grid versus the guardians themselves. Once you defeat them, though, the grid will re-shape into a 3x4x5x4x3 for extra challenges. The game itself comes with 95.73% in payouts and a medium-to-high volatility.
Netgaming Table Games

So, slots are clearly the main focus of NetGaming, but what about the other segments? The company is determined to release a whole lot of table games as well. For starters, NetGaming has plans to launch Multihand Blackjack, Roulette and American Roulette in December 2019, which will be the beginning of the table game experience for the studio.
Netgaming's Expansion Plans
Obtaining licenses from established bodies throughout Europe has definitely given the company a very strong foothold. The United Kingdom, Curacao and Malta are just the first mandatory stops for a casino supplier to build its authority in the iGaming world.
Moving forward, the company has bigger ambitions, and specifically expects to obtain licenses in Denmark, Italy, and Sweden. This comes with its own challenges. Sweden and Denmark are the strictest regulations Europe and they have completely different advertising rules when it comes to promotions and bonuses.
Meanwhile, Italy is on crusade to snuff out all forms of gambling advertisement, which hasn't stopped NetGaming from targeting the market while being fully-compliant with regulations. Another future market is of course the United States where NetGaming wants to address the situation state-by-state and offer top-notch gaming products to states that have legalized their industry already.
Can You Trust Netgaming?
Absolutely, the company has obtained relevant licenses from credible authorities and they are on their way to secure even better positions in other local jurisdictions. Furthermore, NetGaming uses a Random Number Generator (RNG) that has been vetted by GLi – a company that specializes in proving with accuracy whether a casino supplier meets all criteria to be cleared as a reputable company.
The RNG in turn guarantees the randomness of each outcome after players press 'spin' in a slot game or another card is dealt, or the roulette wheel is spun. It all depends on the RNG to guarantee that these outcomes are completely safe and unaffected by third-parties trying to favor the house.
Conclusion
NetGaming is part of the family of a new type of companies that have focused exclusively on re-designing the industry. Instead of rehashing old titles and using the same algorithms, NetGaming has started out with the sole purpose of creating unique games month in and month out.
Of course, some of the features that the company is putting forth are familiar – multipliers and walking wilds are quite new. But then again, there are elements of the experience that are brand new. For example, you get to play and unlock different bonuses of the game that completely re-arrange the grid of the game.
And the introduction of cool bonus games definitely gives a lot of room for innovation and doing things differently. In 2020, NetGaming will be scaling its portfolio to better meet the needs of the iGaming industry, and that sounds promising already.