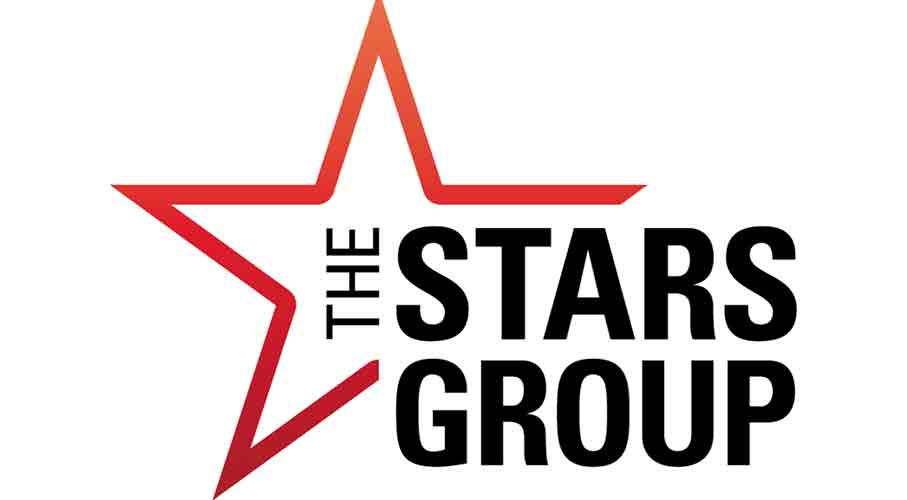 Renowned global online gambling operator The Stars Group has recently reported anticipating record-breaking revenues in the first quarter of 2020 despite the ongoing coronavirus pandemic. This is mostly attributed to the fact that the operator's sites have been enjoying a lot more traffic as more people are now forced to stay in their homes as part of the efforts to contain the spread of COVID-19.
Already, revenue for the first quarter of the year ending March 31 stands at a whopping $735 million which is a 27 percent increase from what was recorded over the same period last year. Needless to say, the fact that The Stars Group mostly relies on online slots and online poker made its business immune to the effects of the closure of retail casino spaces.
In fact, the operator attributes over 60 percent of its revenue to its flagship PokerStars brand which is quite popular across the world. It even happens to be the sole operator in states like Pennsylvania where the online gambling boom is on full-throttle.
That said, even though the gambling industry as a whole is certainly going to take a hit until the pandemic is finally contained and things go back to normal, the online gambling industry might come out even stronger in the end. The Stars Group CEO is quite confident that the company will ride out the turbulent wave.
"With these encouraging trends, a well-diversified and cash-generative business, and our strong balance sheet, we believe that we remain well-positioned to navigate further headwinds related to the COVID-19 pandemic in 2020."

THE STARS GROUP CEO RAFI ASHKENAZI.
However, not all of its offerings will be spared. In certain markets such as the European one, the company is set to lose millions due to the absence of sporting activities.
Merger with Flutter Entertainment Still On
Meanwhile, The Stars Group is still pursuing its global expansion plans which happen to include a lucrative merger with Flutter Entertainment, another global gaming giant. The merger has already been approved and it seems that both companies are working really hard towards closing it. When that is done, the newly formed company will be the biggest gaming operator in existence.
The coronavirus pandemic is already having quite an impact on both companies' businesses but their leaders believe that they are better placed to survive the hit as an entity. That said, it could be possible that the merger deal will be finalized very soon. Still, this move is going to be very beneficial in the long term as they will now have access to an even larger customer base and be able to cater to different markets with a more diverse range of product offerings.