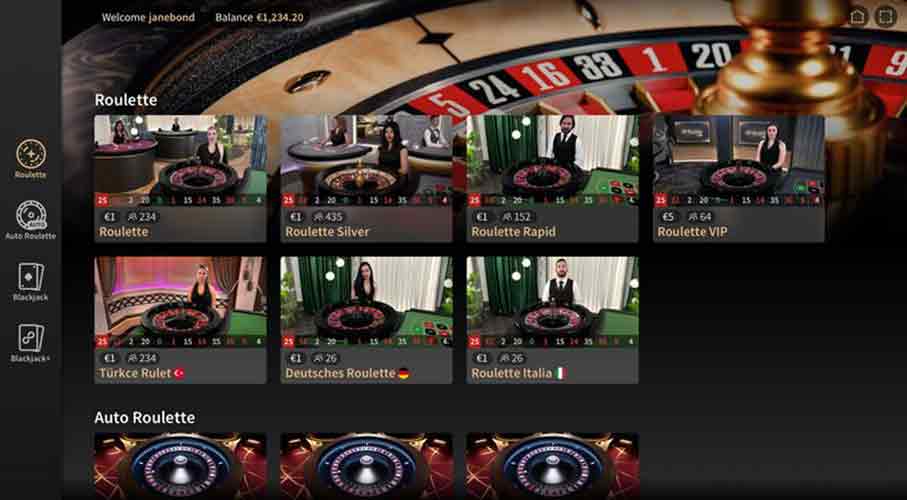 Renowned Sweden-based online casino solutions developer and supplier NetEnt is doubling down on its efforts to expand and upgrade its portfolio. The company's latest efforts have been focused on extending the reach and capabilities of its Live Casino offering. This has seen it launch some very impressive additions to its game portfolio and most-recently, a totally revamped lobby.
Thanks to its new and improved player-focused Lobby and Mini Lobby, NetEnt is committed to giving its customers the opportunity to integrate different Live Casino games as seamlessly and smoothly as possible.
What It Entails
The new Lobby and Mini-Lobby are both player-oriented which means that they are all about improving how players interact with the live casino games. To begin with, the solutions developer has made it much easier for players to seamlessly navigate between the available live games. That is possible due to the very modern and user-friendly design that offers highlights on the latest and most useful information including the bet limits, the number of players, the winning numbers as well as the available seats.
Perhaps the most impressive new feature is the dynamic table tiles that have live images of the game presenter and a background. The goal of this is to create an extremely immersive experience. This will allow players to have a more intuitive table ordering in their field of view which is a great way for NetEnt to cross-promote its portfolio of live casino games.
"As the core of the live casino, the lobby is a vital element to get right. It makes a huge difference – from the first visit to the long-term – to the levels of a player's engagement as well as their experience and brand perception. We believe we've created the perfect lobby environment to help set up the ultimate live casino player journey."

ANDRES RENGIFO, DIRECTOR OF NETENT LIVE.
Since player engagement is key to the success of both NetEnt and its customers, the new lobby also has components in place to make it a great multi-feature platform for gaming operators.
More Choice for Operators
More and more iGaming companies are always looking for ways to improve their offerings in order to attract more customers. Thankfully, NetEnt's revamped lobby will allow them to choose between either NetEnt's network's generic branding options or create their own custom Live Casino environments.
NetEnt's Network Branded Casino product has been doing quite well in the iGaming space and the revamped lobby certainly gives it a bit of an upper hand over other custom live gaming environments. There are also other great features including the content aggregation platform that continue to make NetEnt even more popular. All in all, live gaming is about to get very exciting for anyone playing NetEnt's live casino game titles.