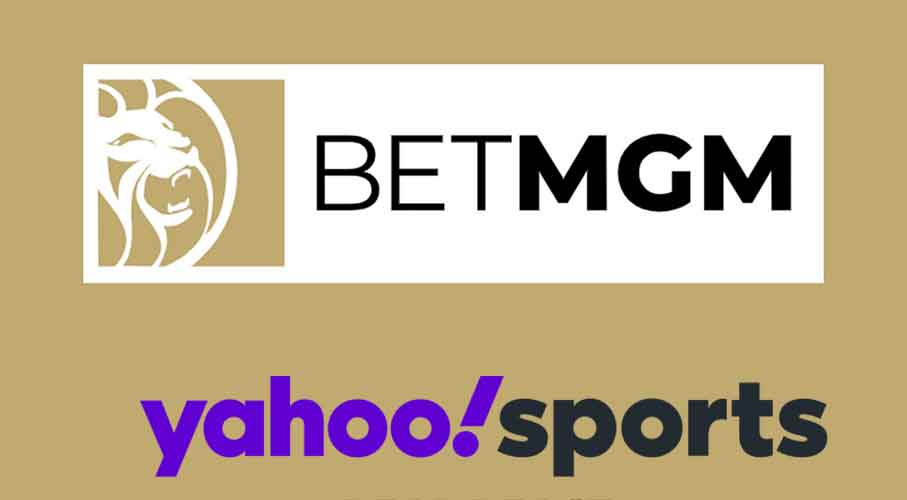 On Tuesday, October 29, MGM Resorts' BetMGM and Yahoo Inc.'s Yahoo Sports issued a joint statement in which they detailed a new digital media sports partnership. Set to begin operation in November, the partnership will be one of the most lucrative sports betting partnerships in the country since the US Supreme Court lifted the federal ban on sports betting in May 2018.
What It Entails
The partnership between the MGM and Yahoo entities will involve primarily the provision of both sports wagering and fantasy sports games for Yahoo via MGM's Roar Digital. In essence, Yahoo Sports ow becomes the official Digital Media Sports Partner of MGM Resorts. They will be kicking things off with the launch of the Yahoo Sports app whose transaction will be handled on the BetMGM. On the sports betting app, bettors will be able to wager on their favorite teams and sports including those in the NBA, NHL, NFL, MLB, college sports, soccer, and tennis among others.
Thanks to this landmark deal, MGM will gain a whopping 60 million monthly users of the Yahoo Sports app. This presents a tremendous amount of opportunities in advertising and customer engagement. Both companies will be collaborating in the development of new and fresh content experiences as well as exclusive live events.
In the press release, they also announced "over 20 high profile major sporting and promotional marketing efforts" – there is not much detail on these but they are certainly going to be just as epic considering the magnitude of their other plans. Moreover, as per the terms of the partnership agreement, Yahoo Sports' content will now be distributed across MGM's platforms and properties in the United States.
"Integrating Yahoo's leading fantasy sports operations and content with BetMGM's world-class sports betting and interactive platform uniquely positions us to drive market share and large-scale adoption among sports fans," Jim Murren, MGM's CEO, said.
According to Guru Gowrappan, the CEO of Verizon Media which owns Yahoo Sports, the partnership gives them an incredible opportunity to "connect consumers to their passions and drive the deepest end-to-end value possible."
Good News for US Sports Leagues
It has been a long time coming but major sports leagues in the United States have finally warmed up to sports betting. In fact, most of them are have completely shifted their previous stands and are now finding various ways to capitalize on the nascent but rapidly growing sports betting market.
That said, leagues like the NHL and the NBA which have partnerships with MGM Resorts were very welcoming to the move by the gaming operator to partner with Yahoo Sports. This is now the second biggest sports media play since Fox Sports partners with The Stars Group to create Fox Bet.