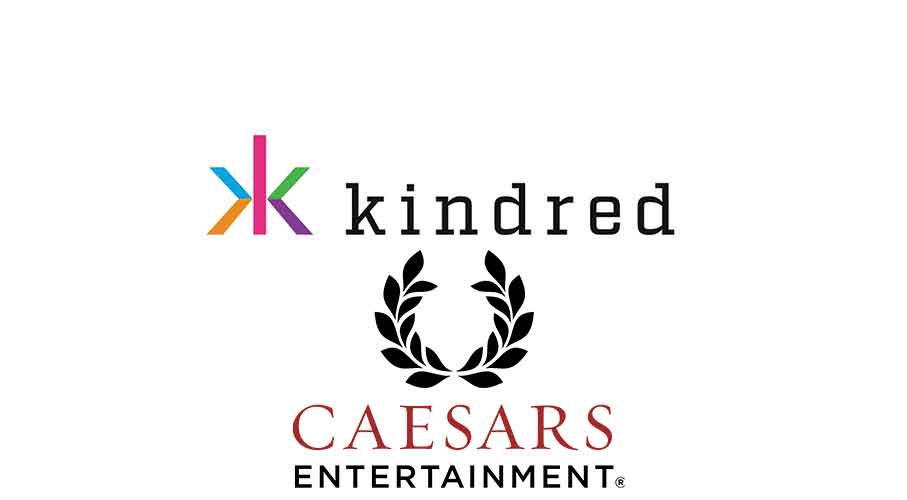 Renowned online gaming operator Kindred Group has recently made a major move in the very lucrative and still growing United States betting market through a partnership deal with the Caesars Entertainment Corporation. The deal between the behemoth European-based gaming operator and the Las Vegas-based casino giant is a multi-year deal that primarily revolves around market access in Iowa and Indiana. These are two of the country's most promising gaming markets. These two new states aside, there are reportedly plans to extend the reach of the partnership to several other states across the country.
The Terms
The Kindred Group will from now henceforth Caesars Entertainment's official provider of online sports betting and online casino-style gaming products and services. For the Indiana market, Kindred Group will be partnering with the Horseshoe Hammond casino while in Iowa it will be operating in collaboration with the Harrah's Council Bluffs facility. Both gaming establishments will be able to provide their customers with top-notch gaming services thanks to the Kindred Group's popular Unibet brand.
Players will be treated to out-of-this-world experiences thanks to Kindred's experience and expertise in digital customer know-how as well as result-oriented data analytics. This means that besides just being unique and authentic, the gaming experiences will also be very safe.
As it stands, one of the only things that seem to be standing in the way of the development is the passage of applicable laws since both states just recently legalized retail and online sports betting. Another thing that will have to be sorted out before the actual services become available is licensing. The gaming company will have to obtain the necessary licenses from gaming regulators in both states before it can proceed.
Fortunately, the agreement between Caesars Entertainment and The Kindred Group allows the latter to purse 10-year licenses in both states. There is likely to be room for an extension of the ten-year licenses but we will just have to wait and see how everything plays out in that regard.
Where Next?
As mentioned earlier, The Kindred Group has its sights set on a number of lucrative markets in the United States – Iowa and Indiana are therefore more like newer entry points into the country's growing gambling markets. It already has some presence in some other state gaming markets including New Jersey – the very first market it got into – as well as Pennsylvania. For New Jersey, the company inked a partnership deal with Hard Rock Hotel & Casino Atlantic City while in Pennsylvania, it chose to partner with Mohegan Sun Pocono.