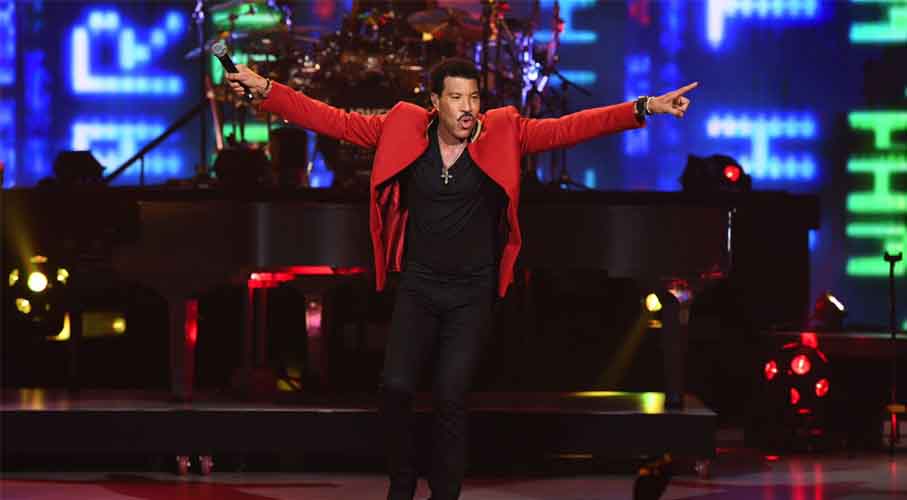 Las Vegas is home to the world's best casinos and nightclubs – but it is also a hotbed of live music, particularly from international superstars. The world's most renowned artist have taken up residency, and one of the most successful acts will be receiving a high honor as Lionel Richie receives the Key to Las Vegas.
August 15: Lionel Richie Day
On August 14, Richie, a four-time Grammy winner, will be presented with the key by Clark County Commissioner, Jim Gibson. The day after will also be named Lionel Richie Day, and plenty of residents and tourists are sure to show up for the special event.
Lionel Richie has been a fixture on the Las Vegas Strip since 2016, when he brought his show "Lionel Richie – All the Hits" to Planet Hollywood Resort & Casino. It has been a best-selling show for years, but will be ending on October 20.
Lionel Richie will join a number of important celebrities as a recipient of the Key to Las Vegas. In 2014, Britney Spears received the key to the city and in 2016 it was given to DJ Khaled. Dana White, Carlos Santana, Tiesto, Robert De Niro and Michael Douglas have also been given the Key to Las Vegas.
Not All Good News
This is definitely a bright spot for Las Vegas this week, as the city has seen its revenues decline recently. According to Forbes, Caesars Entertainment and MGM Resorts International reported "soft numbers" during the second quarter of the year. This has had a domino effect, as well. Wall Street has not responded kindly to the news, as casino stocks have fallen by 24% recently.
It is thought that the decline in Las Vegas revenue is due to increased resort fees, paid parking and other "nickel and dime" tactics employed by casino operators. So, the operation of gaming and entertainment venues will have to undergo some changes in order to rectify the issue before stocks fall even further.
Still, Las Vegas continues to reinvent itself as an all-encompassing holiday destination rather than a city focused on gambling. As such, it is important for the city and its casinos to maintain its commitment to bringing in hit shows from international stars like Lionel Richie and Britney Spears. Visitors come from all around the world to take in these performances, and focusing more on this type of entertainment could really boost the city's profits.
Richie's show will, unfortunately, end in October, but there are plenty more exciting residencies for visitors to experience. Lady Gaga will be making her debut in December 2018 while Cher, Adam Lambert and the Backstreet Boys will be playing select dates through to the end of the year.