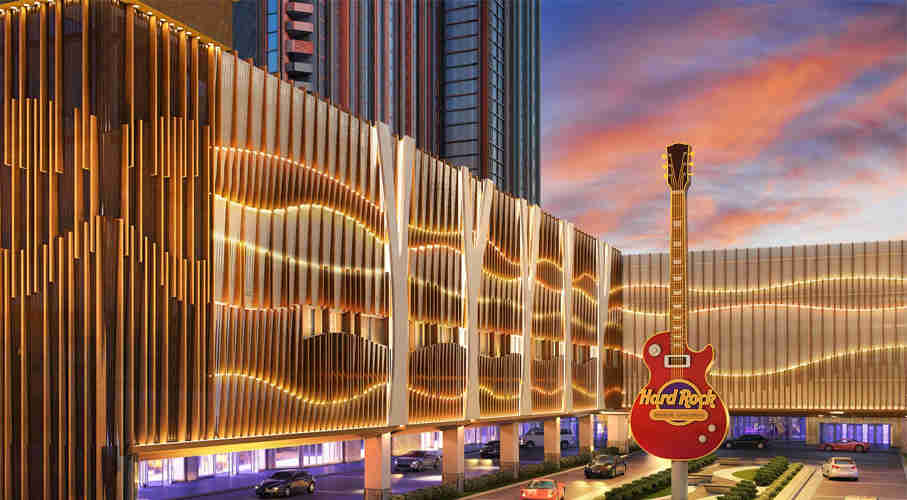 The sports betting market in America continues to diversify, as Hard Rock International has teamed up with Gaming Innovation Group. This is just the latest in a long line of sportsbetting partnerships that aim provide punters across the United States with more options when it comes to wagering on their favourite teams.
The Nitty Gritty
Gaming Innovation Group Inc. has signed a contract with Hard Rock International for the provision of its omni-channel Sportsbook solution in the newly opened US market of New Jersey. Launch date is estimated for Q1 2019. This agreement follows a Letter of Intent signed between GiG and Hard Rock on 12 October 2018
This is a milestone agreement for GiG who, after nearly two years of development of its recently launched sports betting platform, has won a highly sought-after tender in competition with world-leading Sportsbook providers.
Hard Rock has chosen the full suite of GiG's sports betting services including GiG Sports Connect, GiG Trader and GiG Goal. The offering is supplied as a full omni-channel solution with Over the Counter wagering and Self Service Betting Terminals (SSBT) available in the Hard Rock Hotel & Casino Atlantic City as well as online via desktop and mobile. There is potential to expand the partnership further in the future in other US states.
This is sure to be a mutually beneficial partnership, especially since Hard Rock is already an existing partner of GiG. To date, GiG has provided Hard Rock with a technical platform and its front end website service, GiG Magic, supporting Hard Rock to go live with its casino offering in New Jersey, US on 3 July 2018.
The Continuing Expansion of American Sportsbetting
The supreme court in the US recently revoked the federal ban on US sports betting opening up for state-by-state regulation. More than 20 states with a total addressable market of around half of the US population are expected to open up by the end of 2023. The total middle market range is estimated at $6 billion with a 50/50 split between offline and online – with the online market mostly consisting of mobile gaming.
The recent update of the National Football League's policy on commercial gaming lifted the restriction on Hard Rock's future sportsbook operation in Atlantic City. Operators of casinos and sport books can now be naming rights partners of NFL venues, subject to certain conditions. Hard Rock International became Miami Dolphins stadium naming partner in 2016 with an 18 year agreement.
There is sure to be many more Atlantic City casinos teaming up with online gaming operators to run their sportsbetting services. They are definitely in need of additional expertise in the newly opening betting market, which will make for an