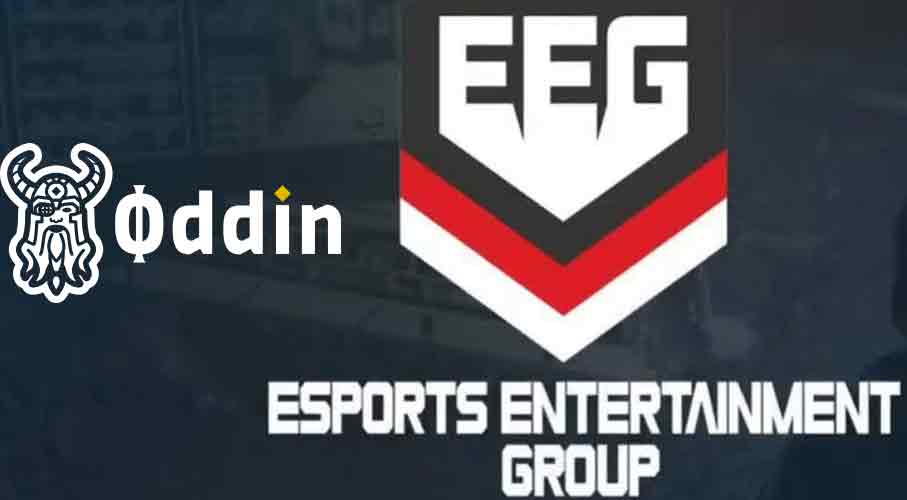 Oddin, one of the biggest names in the esports sector has recently agreed to work with Esports Entertainment Group, a renowned esports betting operator, in a bid to promote true engagement in the rapidly growing esports betting market. Oddin is known for its world-class esports odds feed and risk management services that have made it the go-to provider for several global businesses. With its vast experience as well as its expertise, it has been able to deliver on not just industry-leading up-time but also multiple live markets across the globe.
According to Grant Johnson, the CEO of Esports Entertainment Group, the company reviewed a decent number of esports odds feed providers but not many of them could match up to what Oddin has to offer. That said, it was pretty clear that both companies are the perfect pair to work together to achieve both their ambitions of global expansion.
"Once we spoke to Oddin, we immediately saw how they can help us to bring our offering to a completely new level and continuously improve upon it. They offer a tremendous amount of unique expertise in both betting as well as esports."

Grant Johnson, Esports Entertainment Group CEO.
The esports betting operator partnership with Oddin will be operating under Vie.gg, an amazing gaming site that seeks to "improve the esports landscape in the years to come". Vie is the first esports betting company to be listed in NASDAQ, something that shows just how aggressive they are about growing the sector. This also makes them a great partner for Oddin.
The Surge in Esports Betting
As mentioned earlier, the esports betting industry is growing quite fast. The recent surge in online gambling activities due to the coronavirus pandemic seems to have also catalyzed the growth of the sector further.
In the United Kingdom, for instance, betting on esports rose by nearly 3,000 percent year-over-year. This, as the United Kingdom Gaming Commission points out, it just the beginning. As a matter of fact, the sector is starting to show its might as a true competitor for the sports sector which, as we all know, took quite the hit due to the pandemic.
Needless to say, this kind of growth is great from companies like Esports Entertainment Group and Oddin both of whom have been eyeing further growth across several global markets. The United Kingdom is certainly a great place to venture into especially considering how welcoming the region has been to esports and esports betting.
Esports is going to define the next generation of competitive social activities, something that was definitely going to take some time. Not anymore. It is already here and it will not be long before more companies begin to make a play for opportunities to operate in that space.