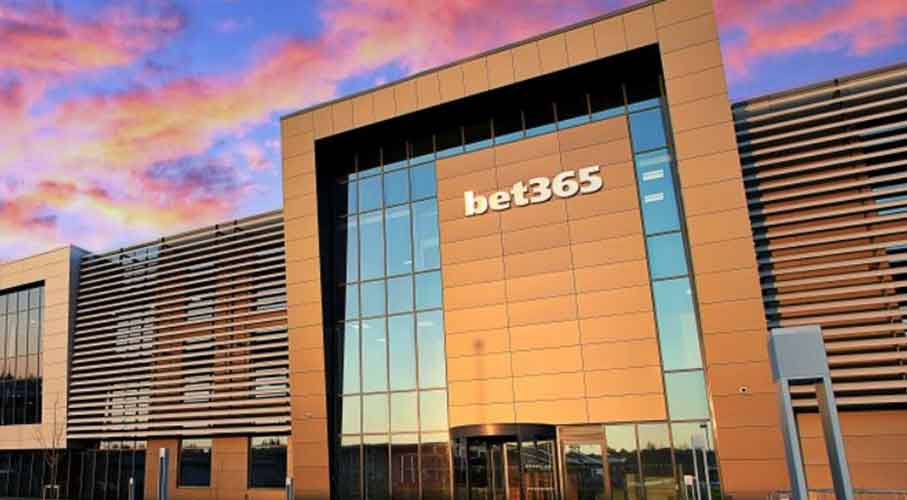 UK-based gambling giant Bet365 is on the verge of launching its gaming products in the United States beginning with the state of New Jersey. The company has recently signed a long-term lease for an office space of nearly 19,000 square feet at the Two Greentree Center in Marlton, New Jersey – this facility is just about 50 miles away from Atlantic City and will be probably the center for Bet365's operations in the United States. The move to lease the property is part of the gambling giant's preparation to launch its services in the country in the course of the year, presumably during the summer.
Bet365's intentions to venture into the American gaming market became mid last year. As required by New Jersey state gambling regulations, the gaming operator would only be granted a license to operate once they had formed a partnership with a local casino. It was not long after that it was revealed that Bet365 had chosen to ink a partnership agreement with Hard Rock Hotel & Casino which had also just be launched at the site of the former Trump Taj Mahal. Both company's interests were further intensified by the rapidly growing sports betting industry thanks to the May 2018, Supreme Court ruling that lifted a federal ban on sports betting.
Is It Too Late for Bet365?
Well, at face value it would seem so. Let's face, New Jersey has one of the most competitive gaming markets in the United States and with such sportsbooks as 888Sport, DraftKings, Borgata, FanDuel and William Hill already in operation, the UK-based company will definitely have to play catch up, at least for a little while. On the brighter side, European gaming companies have been doing quite well in the US market and considering Bet365's reputation in the UK, it should not take long before it is able to replicate its success – perhaps all that it will need to do is tailor the experience for the US audience and deliver gaming products that are innovative enough to compete with other offerings in the market.
The partnership between Bet365 and Hard Rock is purely of skin nature which means that the former will be running a self-branded online sports betting platform. That said, it should be fairly easy for both companies to tailor the gaming experience to make it more appealing to gamers in both New Jersey and the rest of the country. Beyond New Jersey, Bet365 also intends to venture into the Empire State's gambling market – this remains to be seen since the state is still grappling with online gaming legislation as it is.