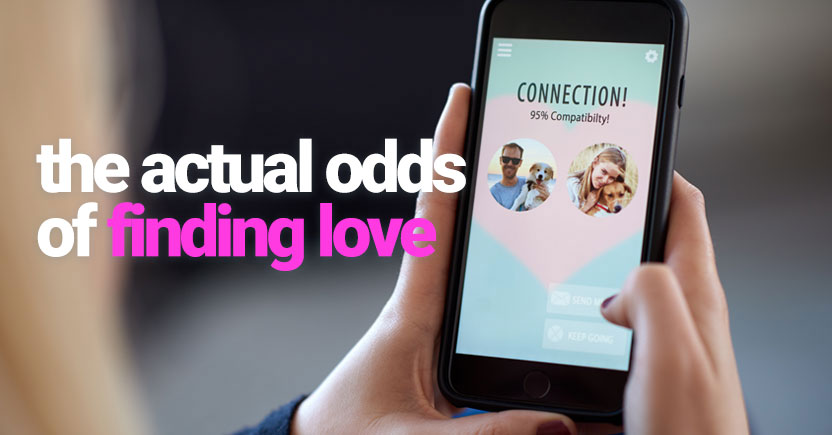 Whoever said love is just a game might be right – a numbers game, that is. While it might seem like finding romance might be completely up to chance, there are hard facts and statistics that suggest some behaviours increase your odds of finding a match.
AGE HAS AN IMPACT ON YOUR ODDS OF FINDING LOVE ONLINE
One of the major influences on your online dating odds is your age. A recent study found that the average single person in the UK is most likely looking for a partner between the ages of 35 and 47. So, if you're in that age range, you are likely to be doing very well in the dating pool.
The individuals with the best odds of finding love are 65- to 74-year-olds. They have a 1 in 304 chance of being coupled up with someone online. 18- to 24-year-olds have the worst odds of 1 in 1,024. In either situation, however, it's not a longshot at all – especially when compared with the odds of winning a slots jackpot or the lottery.
YOUR DATING APP CHOICE COULD AFFECT YOUR ODDS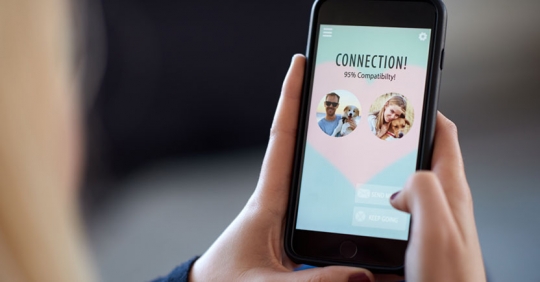 There are dozens of dating sites and apps out there, each with different features and all guaranteeing that they'll find you your perfect match. Not all sites are made equally, though, and there are some destinations where you could be more likely to find love.
Match.com is the most popular dating site with over 23.5 million users around the world. So, statistically speaking, if you were to find your ideal partner, it would surely be on the site with the most users.
While eHarmony is a significantly smaller site (with just 4.1 million visits per month, compared to the 38.7 million visitors at Match.com), it has a very impressive success rate across the United States. 4% of all marriages in the country started on eHarmony. So, if you're really looking for a life partner, this may be the place to find it.
YOU HAVE A 10% CHANCE OF BEING CATFISHED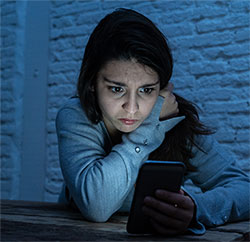 Most of us think it could never happen to us, but there is a 10% chance of being catfished in the online dating world. According to a report from Business Insider, one in 10 online dating profiles are fake.
To reduce your odds of getting catfished, it's a good idea to sign up to a paid dating site. Bots and scammers won't be paying the subscription fee for any of the higher-tier apps or sites, so it's a good way to eliminate your chances of matching with any fakers.
YOU MAY HAVE A BETTER CHANCE AT LOVE OFFLINE
While it seems like almost every single person is on some kind of dating website or app, most couples actually meet their match offline. A 2017 study found that 39% of couples met through friends. While this can make a break-up awkward, it seems that most people are willing to take the chance.
Meeting through friends always bodes well. You both know and like the same kind of people, and the friend who introduces you likely knows you both well enough to be confident that you'll have common interests and values.
Another common place where couples meet is at work. The same study found that 15% of couples met while on the job. This is another area where a break-up could turn into a sticky situation if you have to work together afterwards – but, meeting at work guarantees you have common interests and goals.
Bars and restaurants can be a good place to find love as well, as 12% of people met their significant other while out and about. So, if you want to head to a singles bar, it's still a good option.
If you're not the partying type, then taking up a new pastime can also lead to love. 9% of couples interviewed in the study found each other by taking part in sports, getting involved in church or meeting through a hobby.
HOW TO IMPROVE YOUR ODDS OF FINDING LOVE ONLINE
If you'd rather not venture out into the night and look for love offline, there are a few ways that you can improve your odds of winning the game of love in the online world. According to eHarmony, just a few small tweaks can make a big difference.
Firstly, the ideal dating profile length is between 200 and 250 words. Profiles between these two word counts receive 50% more messages than any others. At the moment 47% of men and 36% of women have just 25 words or less on their profiles – which is seriously selling themselves you hort.
Timing also comes into consideration. Women are most likely get replies from men between 8am and 9am and neither gender is very successful when sending messages between 8:30 and 10:30pm. When you get a message, you should wait at least four hours before responding. That's only if you're a woman, though, encouraging an improvement in response rates by 17%. Men, on the other hand, won't experience any decline in responses whether they reply right away or leave it a few hours.
Of course, it's impossible to solve the game of love. So, you should just remember to put yourself out there and have some fun meeting new people!