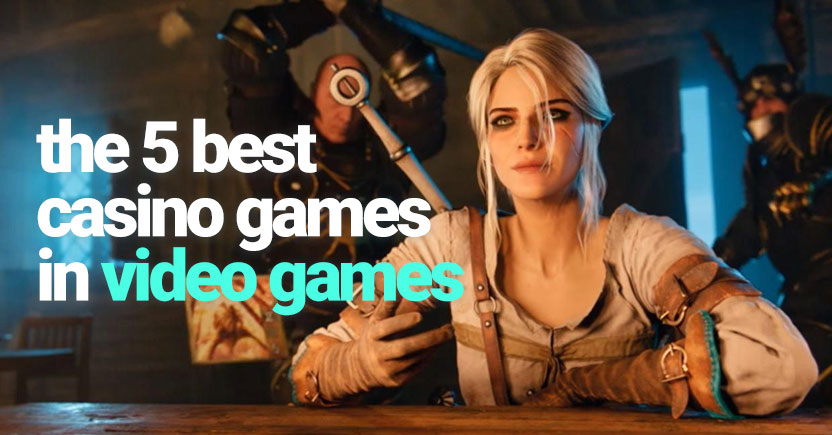 Have you ever wished that life was a game? Well, there are those who believe it is, but we won't talk about this today.
Rather, we will focus on the games within games, granting you the ability to roam free in a virtual world and not worry about the consequences.
While the Las Vegas Strip echoes with the laughter of players and clinking of glasses in the Nevada desert, an alternative exists.
As it turns out, video games are full of their own special venues where gambling is just so much fun.
From Grand Theft Auto's Los Santos to Sonic the Hedgehog's animated world, casinos – and gambling in general – in video games have been around for a while.
Today, we will list those 5 video games that have awesome casinos, and you simply must play yourself – both for the thrill of the gamble and the exquisite gameplay itself!
GRAND THEFT AUTO (GTA): THE DIAMOND CASINO
The sun shines on Los Santos and its 33 million residents. It's a busy place to be alive, but such is the nature Grand Theft Auto's make-believe world.
Los Santos is a place where a notorious lifestyle is in fact your way to make something of one's self, and players are loving it.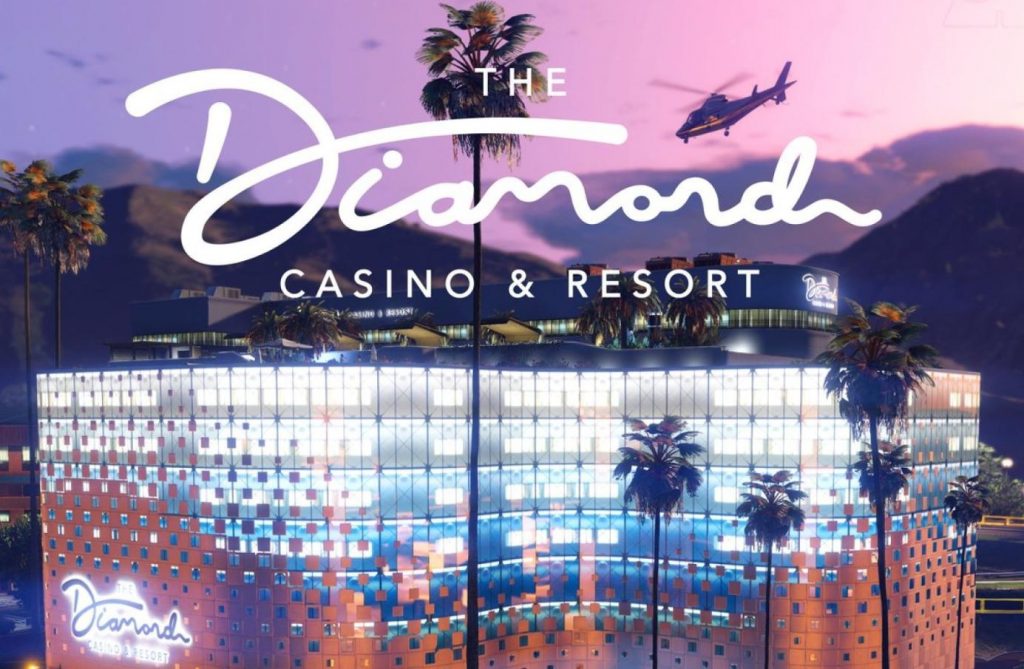 Despite the violence, spreading on the virtual alleys there seems to be peace among worlds, and now – the Diamond Casino & Resort shines in the middle of the city.
It's quite the spectacle to behold and the casino addition has done wonders for the player base, helping Rockstar Games, the developers, add an undisclosed, but impressive number of players.
Avatars walk in and out of the casino, broke and cheerful, and everybody loves it. You can see players withdrawing cash from digital ATMs to have more good time inside the Diamond.
Meanwhile, those leaving empty-handed are cheerfully heading out into the ill-lit streets for what they hope to be a profitable night in the streets of Los Santos.
The casino itself is properly packed, with a slots and table games galore awaiting, and you still get to complete missions over the place.
And the best part?
There are no sore losers.
SONIC THE HEDGEHOG AND CASINO NIGHT ZONE
Fans of the game haven't heard rumors about it for years.
Players kept purchasing games from the Sonic franchise completely unaware that one major part of the game involved a casino.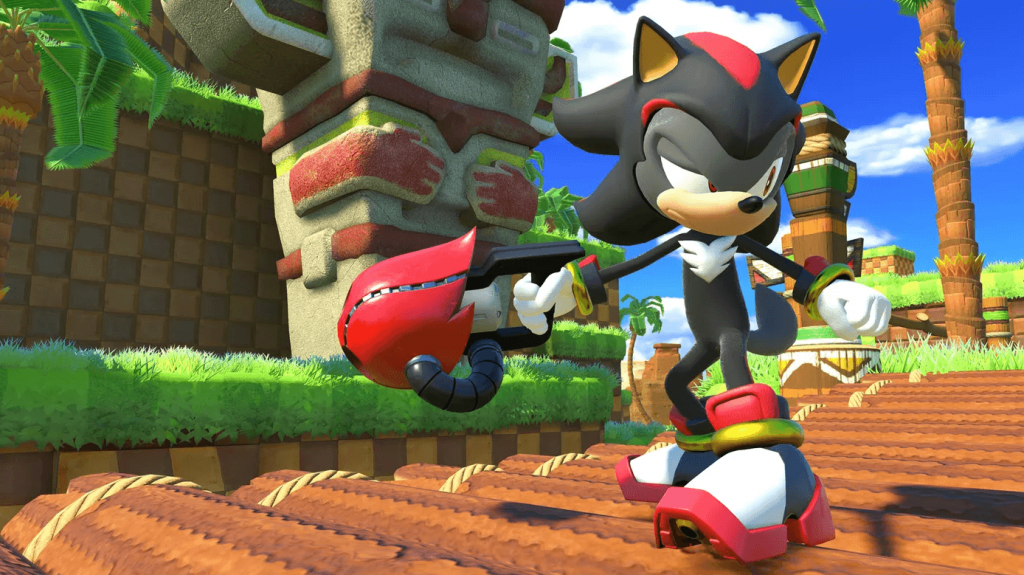 Say hello to the Casino Night Zone, the most surprising lane of the entire Sonic experience, a place designated for gambling – well, for having fun in the very least.
First introduced in Sonic the Hedgehog 2, this venue has been a persisting element of the legacy of the blue hedgehog.
Throughout the franchise, players glance upon its beauty – unwitting or otherwise in various forms, including in titles such as:
Sonic Drift 2
Sonic Generations
Sonic the Fighters
Sonic Forests
While you won't get a chance to jam at the slot machines yourself, you can rest assured that Casino Night Zone is a persisting motif of the game, and given the success of other titles, who knows?
Maybe one day Dr. Eggman will hold the door for us as we enter the newly-minted Sonic casino where we can actually enjoy spending money.
RED DEAD REDEMPTION 2: THIS WILD, WILD TEXAS HOLD'EM
Listen, there are no laws out here.
Just the prairie and the occasional city in the wilderness. Avatars are bored, and this is why Red Dead Redemption's residents have been quite happy to spend their time in all sorts of amusing ways.
Robbing, killing and brawling in bars. Yet, no game would have captured the true spirit of the west without a few quick hands of Texas Hold'em.
Red Dead Redemption 2 offers you a chance to sit down and play against all sorts of seedy characters. Some will lie and cheat and you will have to find other means to settle the score.
The poker episode is just one of the many aspects of the game, but it introduces authenticity in the game.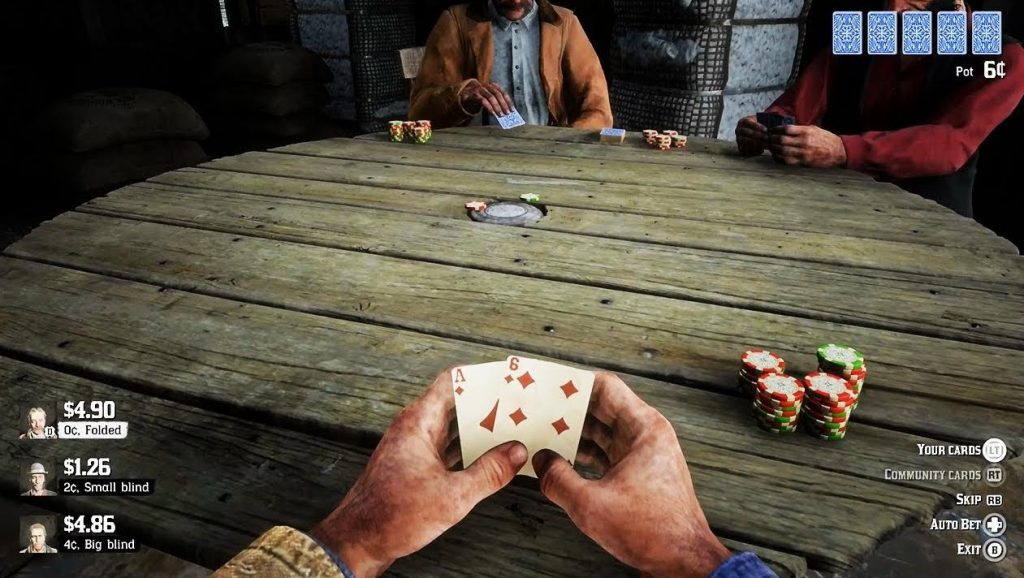 Daniel Negreanu wouldn't be fooled, of course, and he probably wouldn't try to cheat – at first.
But as Red Dead Redemption has it, everyone has to be a bit of a scoundrel to move forward.
After you have learnt your lesson and have cheated your way to victory, you will have other opportunities – some more honorable than others, to practice, and specifically in:
Valentine
Denis
Blackwater
Tumbleweed
St. Denis is a natural favorite, offering to enter you in some $0.02/$0.04 games, as it's the game's most populous venue to play in.
There are a few high-stake poker missions ahead of you so keep this in mind as well.
While you will have to mostly rely on your gun for survival, being a dap hand at poker definitely doesn't hurt to turn some virtual currency.
FALLOUT NEW VEGAS: BEST POST-APOCALYPTIC GAMBLING VENUE
Gone is the glamour of Las Vegas and an eerie replacement has been found – welcome New Vegas, the fruit of apocalyptic labor.
Fallout New Vegas will pit you against mutants and wild species that have evolved beyond recognition, hordes of raging maniacs and a city of sin which has been spruced up to look the part.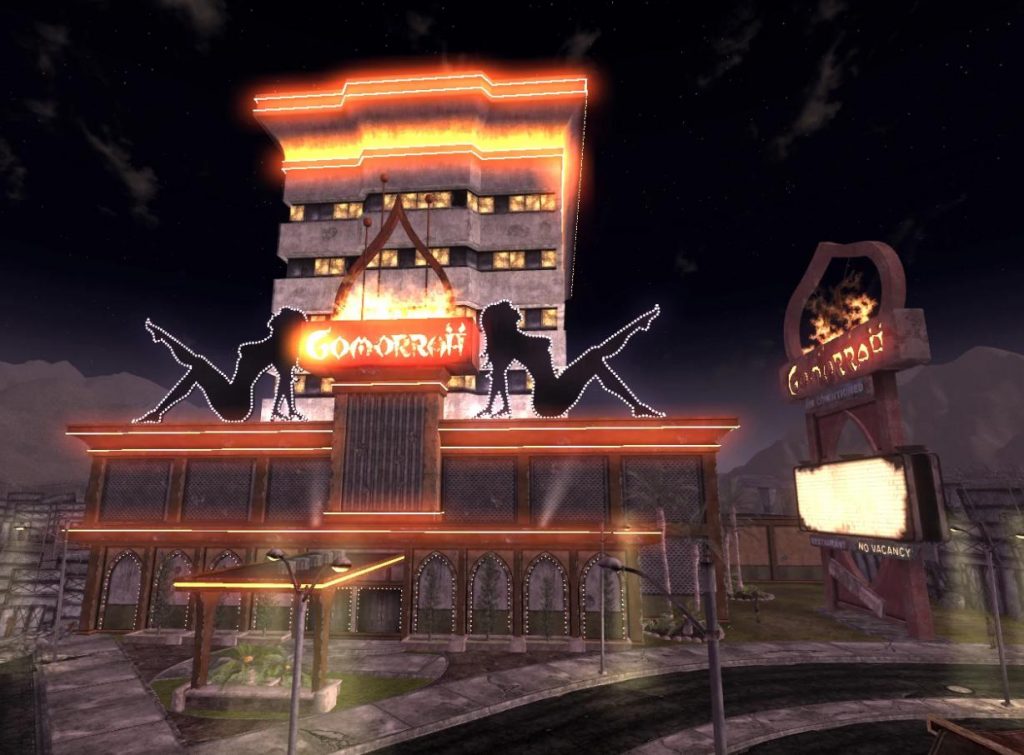 New Vegas isn't the hot tourist destination you might expect it to be, but the streets are lined up with various casinos and gambling establishment.
And yes, you can enter the ones that catch your eye. But fear not, for these establishments will offer you the quality gaming you deserve – just, perhaps, not quite as fair as you would want it to be.
Keep your eyes peeled for the giveaway signs that some plot is afoot and make sure you counteract it on time.
THE WITCHER – MY GWENT FACE
Meet Geralt, all he ever wanted was to fit in, but supernatural forces completely messed up his plans for a happily-ever-after.
And so, Geralt has decided to be a witcher, a half-human, a half-demon sent out in the world to do as he pleases, only Geralt is the protagonist.
The good guy.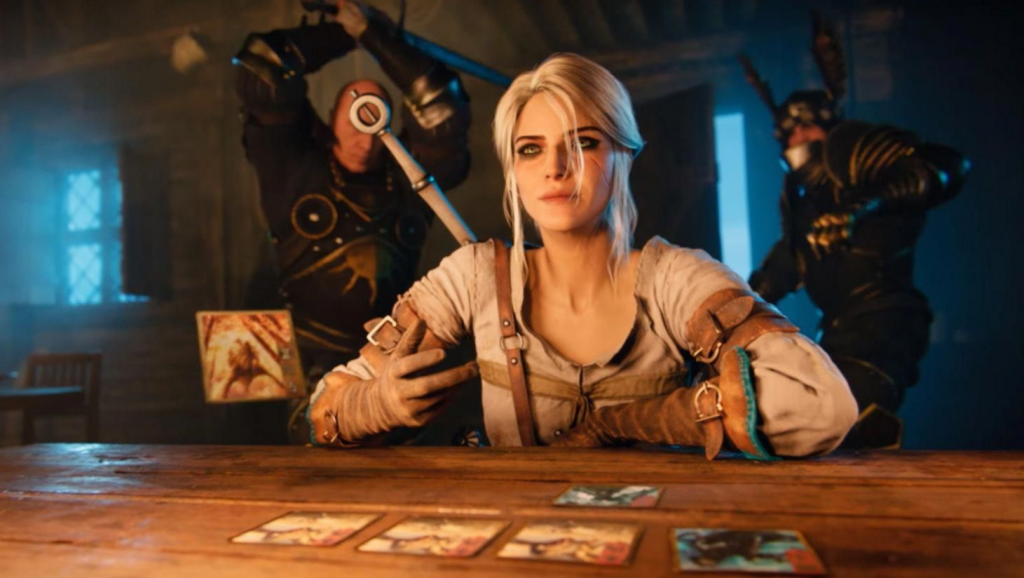 The Witcher franchise is an absolute delight and it has spawn multiple productions – from fanfiction to comics, from video games to TV shows, and now – a collectible trade card game.
Gwent, the card game featured in The Witcher, is the mildest form of gambling you will ever see in The Witcher, but this doesn't make the game any less exciting.
You better ready up your Gwent face, because the game takes a whole lot of skill to play properly!