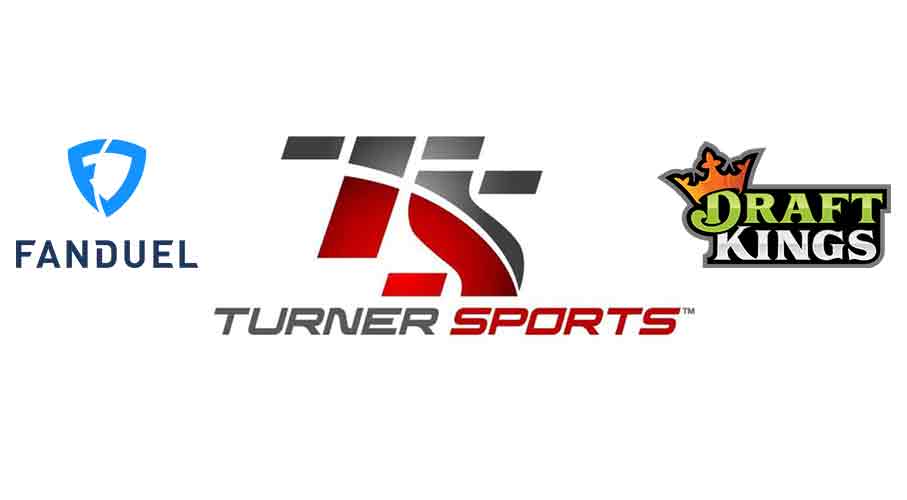 Sports betting in the United States is increasingly proving to be a very lucrative venture, one that even sports media companies are not letting pass by. Already the likes of ESPN, Yahoo Sports, CBS, and NBC have inked partnerships in a bid to capitalize on the nascent but rapidly growing sector. Now, Turner Sports, another popular sports media brand in the country has decided to join the bandwagon by getting into partnerships with two of the most popular sports betting brands in the United States.
The Multi-Year NBA Agreement with FanDuel
The first partnership agreement that Turner Sports has entered is with FanDuel. As per the terms of the multi-year agreement, FanDuel is now the sports media company's exclusive sports betting partner for the NBA programming. This applies to everything in Turner Sports' portfolio including the Bleacher Report, TNT live telecasts as well as the Bleacher Report app.
"We'll be incorporating FanDuel Sportsbook odds and analysis into Turner Sport's live broadcasts and Bleacher Report's digital content, offering a new, enhanced, experience for NBA fans."

Mike Raffensperger, CMO, FanDuel Group.
Sports and betting fans are already reaping the fruits of the partnership as the partnership already began their joint operations during the 2020 NBA Playoffs. During the event, FanDuel's odds were integrated during TNT's The NBA studio show where the FanDuel Sportsbook Odds Board was debuted.
The Partnership with DraftKings
DraftKings has also recently entered into a lucrative multi-year partnership with Turner Sports. It is now the network's exclusive sportsbook and daily fantasy sports provider across a select number of Turner Sports and Bleacher report properties. However, this will not include NBA programming since the company has already inked a partnership with FanDuel for that.
As per the terms of this agreement, DraftKings will be responsible for providing Turner Sports with sports betting information as well as daily fantasy content.
"Turner Sports platforms provide exceptional content as they continually captivate sports audiences. Their medium aligns with the DraftKings' brand and we look forward to delivering a seamless experience for readers and viewers while also broadening our visibility."

Ezra Kucharz, Chief Business Officer, DraftKings.
The Bigger Picture
Turner Sports is not just jumping onto the bandwagon for the sake of it. This is a strategic growth and recovery plan – its ratings have been dipping despite the return of NBA games and this has been of huge concern. That said, incorporating sports betting into their broadcasts is expected to drive interest back up. The addition of sports betting analysis will certainly assist in ensuring long-term growth by helping in retaining existing viewers and attracting new audiences.