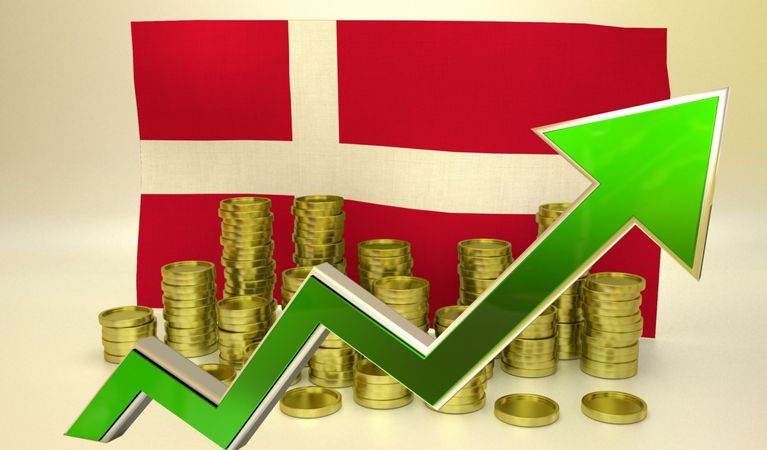 If ever there was a place to open up a gambling platform, Denmark seems to be the spot. The Danish Gambling Annuity or DGA has just shared the total revenue earned for all gambling-related earnings and the number is up by 7% across the entire board for the final quarter of 2017. This revenue spike included gambling platforms of all kinds including physical and online casinos, betting platforms and gaming machines.
What the Report Said
Based on the findings from the report the revenue has been growing between 2016 and 2017 by 6.9% on average across the gambling sectors in Denmark. Online casino gambling has grown by 16.7% yearly, which amounts to $3.79 million, this amount was sparked off of a 5.8% increase from the third quarter in 2017. The overall exponential increase in online use and adoption within Denmark has paralleled the rise of the online casino gambling community.
However, online gambling was not alone in its success, the sports betting platforms have also been experiencing a fairly good run. In the last quarter of 2017, sports betting platforms garnered a total of 23.8% jump, which was also a 29% increase over the revenue earned in 2016 in the same time period. Sports betting have really begun to take off around the world, but particularly within Europe and the United States.
But it may only be Europe that gets to continue its love affair with the game as the US Supreme Court considers the decision to repeal the statements given in the Professional and Amateur Sports Protection Act of 1992. The decisions the Supreme Court hands down will determine the life of sports betting in the US in more ways than one.
In Denmark, in particular, there is a general trend of users preferring to gamble online rather than traveling out to a land-based casino, this was made even more evident as the seven physical casinos reported a loss of 4.4% from the third quarter in 2017 to the last. This statistic was made worse, by the analysis that the casino is losing 3.3% of revenue on an annual basis.
The unexpected decrease is very different from the exponential rise the casino industry in Denmark has been experiencing since 2014. To make matters worse machines within arcades and restaurants have also fallen significantly, the figures dropped by 2.5% over the past quarter which was a total loss of $1.33 million.
Denmark has been less stringent over the gambling rules surrounding horse racing, dog and pigeon racing as well as bingo, however, it remains highly fixed when it comes to its lottery gambling providers.