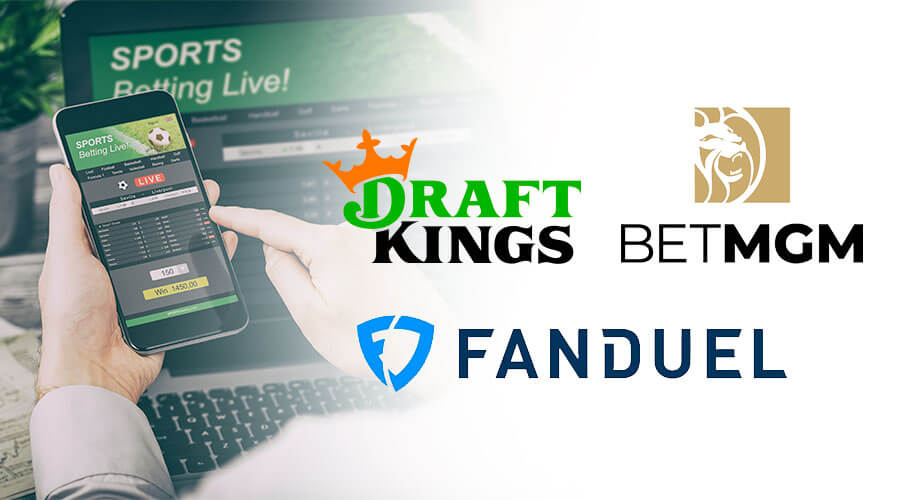 As sports betting activities continue to grow across the United States, Tennessee is finally ready to join the bandwagon. The state officially legalized sports betting back in May 2019 but thanks to a few setbacks and delays, the activity remained far from the reach of the state's residents for the past 16 months. The long wait is now closer to an end than ever before as sports betting is finally going to go live in Tennessee on November 1.
Unsurprisingly, a number of preparations are already being made. One of these happens to be the approval of some of the most popular sports betting brands in the country. On Wednesday, September 23, the Tennessee Education Lottery Sports Wagering Committee held a special meeting where it reviewed some applications from sports betting operators that were eyeing the state's market.
After over three hours of discussions and review of the applications, the committee awarded FanDuel, DraftKings, and BetMGM conditional license to operate in the state. These are just the first ones to receive approval – the state has said that there is no limit to sports betting operators and thus more operators can apply for licenses if they want to be a part of the market.
In addition to the sports betting licenses, the committee further approved the very first supplier application as well as 26 more vendor applications bring the total number of vendors to a whopping 39. The committee has more meetings scheduled for October 5 and October 16 – during these dates, more applications will be reviewed. A final vote on the operators that have received conditional licenses will determine whether they will get to live on November 1.
Sports Betting in Tennessee
Unlike many other states where sports betting is legal, Tennessee will not have any retail sports betting venues. All sports betting will be online. It is therefore not surprising that DraftKings, FanDuel, and BetMGM, the biggest brands in as far as digital sports betting is concerned, were the first to get licenses. It is also very likely that they will receive the necessary approval to officially launch their services on November 1.
Thankfully, all of the potential operators have already done a lot in as far as capitalizing on mobile sports betting is concerned. This is, by far, the most popular way for people across the state to gamble and Tennessee is probably going to be the same in that regard. Since there are no limits on the number of operators we can also expect to see massive interest as more licenses applications come in.