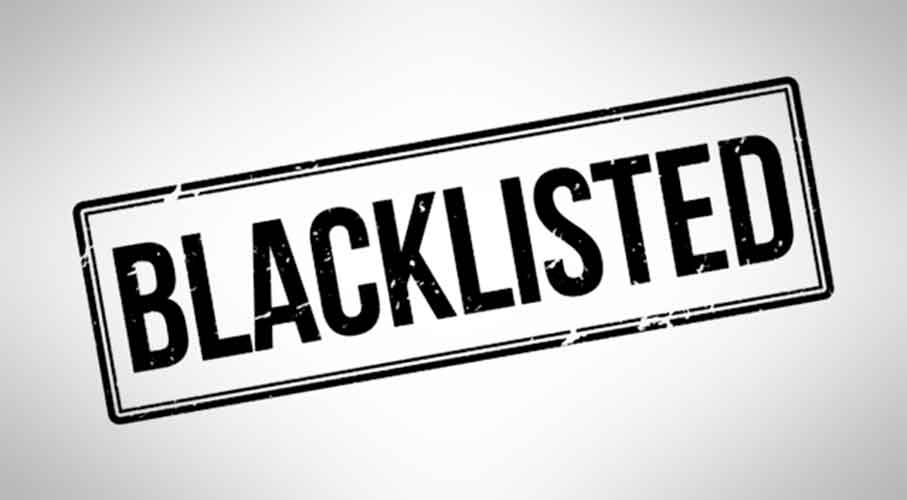 On Tuesday, September 3, the International Lottery and Betting Board and the Swiss Federal Gaming Board (SFGB) published a blacklist of foreign online gambling operators whose domains will be blocked by the country's internet service providers (ISPs). These blacklisted sites will no longer be authorized to provide their gaming services to Swiss online gamblers.
The blacklist consists of a total of 60 domains of unauthorized operators and it will certainly be updated and expanded in the future. Some of the gambling operators that have been barred of from operating in the country include Betclic, Bet365 and Kindred Group. Renowned Russian online gambling operator 1xBet is also among those that are to be blacklisted in Switzerland. The company is also battling some controversies in the United Kingdom where it has since been forced to suspend its operations.
Prior to the publication of the list, a number of operators had already taken themselves out of the Swiss market in anticipation that they would not be able to make a deal and continue doing business in the country.
Companies that hope to get back into the country's gambling market in the future will have to build a pretty great reputation before they are allowed in. In essence, the operators will need to prove that they are able to maintain five years of obeying the local laws – this will make them eligible for partnerships and re-introduction into the Swiss gambling market. This means that the sites will need to ensure Swiss gamblers are not able to use such workaround as VPNs to access their services.
An Extension of Swiss Gambling Law
The publication of the blacklist is part of the reorganization of the Swiss gambling market that officially kicked off on January 1, 2019, when its new gambling law took effect. This new Swiss gambling law allows land-based casinos in the country to partner with online gambling service providers.
The law also allowed the Swiss gambling operators to order local internet service providers to block the domains of unauthorized gambling sites. There was a bit of backlash over the rather controversial decision and to sort it out, a nationwide referendum where voters got to choose whether the new gambling act should include the DNS block measure or not.
Over 70 percent of Swiss voters approved the inclusion of the measure as it primarily promised to help the country to capitalize on its gambling industry – the unauthorized offshore operators do not hold licenses in the country and thus do not pay taxes and cannot be accessed by the authorities in case disputes arise.