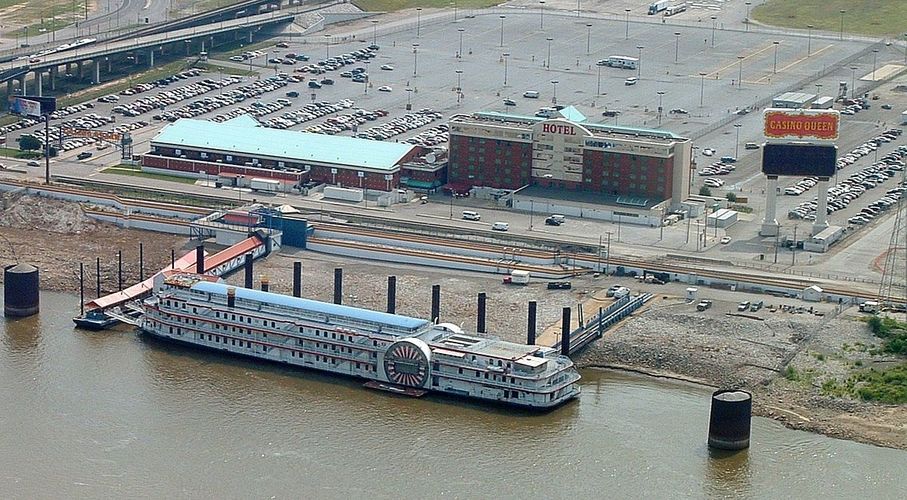 The revenue for casinos in St Louis capped at $1 billion in 2017. Therefore, an action plan is needed to help raise the total revenue for this year. One of the main proposals for this year is to include sports betting as a way to attract more customers. St Louis has six riverboat casinos, and even though their total revenue of $1,025,443,718 is a 1.2% gain on previous year's total revenues, it is not the growth that they were hoping for. The main driver of growth for the casinos was Lumiere Place, this casino is owned by Tropicana, and through its own revenue climb of 9.6% in 2017, they helped contribute an amount of $148.5 million to the total casino revenue for St Louis.
Ameristar has continued to be the main contributor through its personal revenue climbing by 0.62% to $262.2 million, with the Hollywood Casino right next door to the Ameristar raking in a total of $237.8 million in 2017. Hollywood Casino saw a slight bump of 1.7% during the year, which was less than the projected revenue increase that the casino had hoped for. River City brought in $225.7 million. However, Casino Queen and Argosy Alton both made significant losses for the year.
St Louis's Riverboats Are Lagging Behind
Across America, the recession is largely over, and for the most part, consumers have returned to the casinos with open arms and wallets. This phenomenon has been witnessed throughout the country, for example, gambling has gone up in Atlanta City by 7%, and in Nevada, the aggregate amount of wins within Nevada have increased by the amount of 2.5%. The main reason behind this, according to some casino experts is that the laws surrounding riverboat casinos in St Louis need to be revised because they are causing them to be less competitive than their land-based counterparts. This has led the casinos to petition the government to reduce the regulation that states casinos must be by the water; a bill will be brought forward in March this year allowing the casinos to move more into the land.
However, the revenue for these casinos is not all doom and gloom. Should the US Supreme Court side with New Jersey over the Professional and Amateur Sports Protection Act (PASPA) being an act against constitutional rights, the St Louis casinos will move to instate sports betting. Hopefully, with the introduction of sports betting the casino revenues will rise from the $1.025 billion to the $1.8 billion earned but a few years ago.