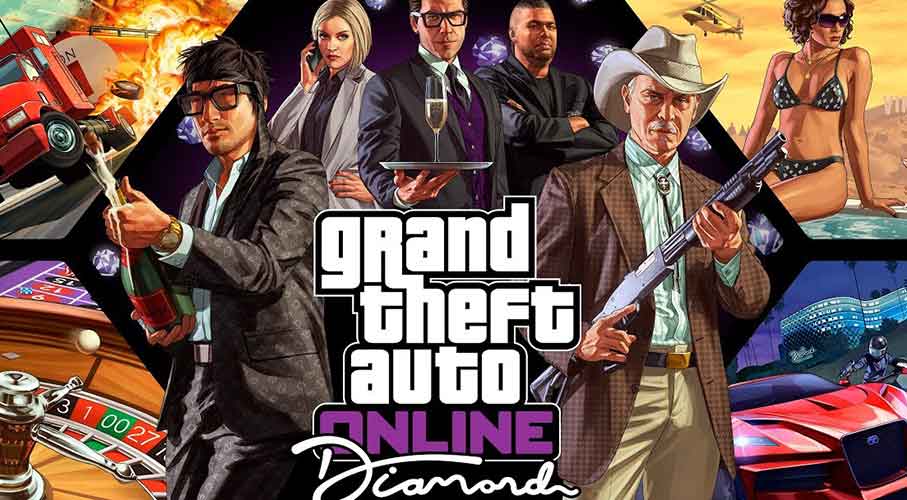 Rockstar Games has reportedly been working on a huge update for its massively popular GTA Online platform. The game developer recently released a teaser trailer that not only confirmed the update but also GTA Online fans a glimpse of what they can expect from the upcoming update.
The teaser trailer is essentially some sort of advert for the recently launched Diamond Casino & Resorts, the in-game gambling venue. However, just near the end of the video, the face of a prominent character in the game pops in what seems to be some sort of hack. Most notably, the words "Score Big in Los Santos Experience Inspiration" pop up in the trailer suggesting that Rockstar Games is indeed working on something very special.
There are lots of speculations and very high hopes that the 12-second teaser trailer actually signals an upcoming casino heist. Avid players of the game are now looking forward to a big casino robbery once the December update drops on their PS4s and Xboxes.
The Heists
Lester, the character whose face pos up and is elated to the apparent hack, is usually the player's connection for all of the major GTA Online Heists. These Heists have had a great reputation since 2015 when they were launched and quickly became one of the game's biggest money earning missions. For these missions, the players are required to team and work through a series of smaller missions that lead up to the final heist. Some of the heists are worth more than others and may cost players much more. Still, regardless of whether you are playing on Xbox, PC or PS4, you will be able to dive into the action and stand a chance of walking away with some cash.
What to Expect
The idea of a heist is definitely very exciting for players. Despite the fact that GTA Online is already insanely action-packed, the anticipated casino heist will take things a notch higher. Owing to the success of the last heist involving GTA's Diamond Casino & Resort which took place back in December 2017, the players have some very high expectations. Known as the Doomsday Heist, the event was a hit among many of the GTA Online gamers.
Some of the things that Rockstar Games is set to include in the update include new vehicles, a number of new weapons as well as some new properties. All these items will be very important for the upcoming heists. The company is yet to reveal more details on the development though and thus we will have to wait and see how it turns out.