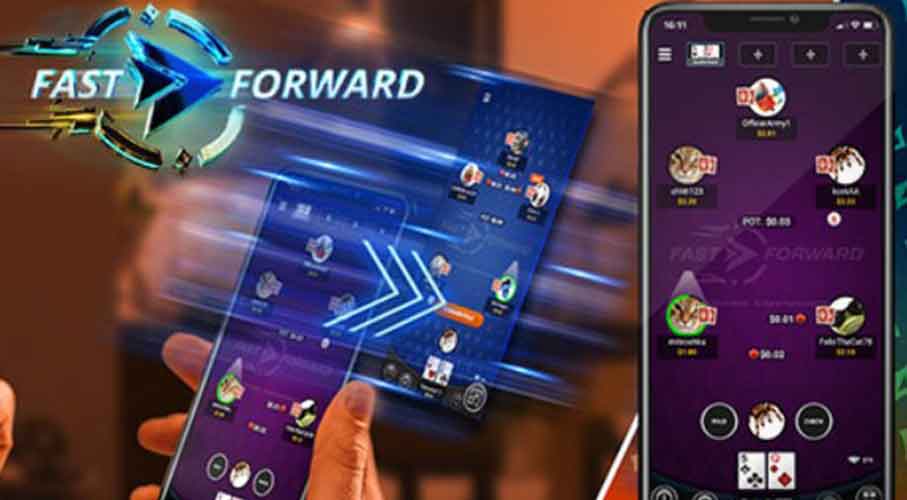 It goes without saying that partypoker is currently one of the most recognized brands in the world of online poker. There is very good reason for this. The company has built a great reputation for pushing the limits of innovations and the delivery of outstanding customer experience. To kick off 2020, the online poker operator has recently updated its amazing mobile poker app, a move that is already receiving a ton of praise for all the improvements it comes with.
New fastfoward Features
While the recent partypoker mobile app update tremendously improves the overall experience, most of the focus was on its fastforward games. fastforward is the poker operator's take on the quick fold poker game that is also quite popular on other online poker platforms. For instance, PokerStars customers will know it as Zoom Poker.
In the game, the poker players are automatically seated at a new table as soon as the hand they are playing ends. The players are even allowed to choose to be sent to the next table immediately upon folding. This is made possible through special seating software and all the players need to do is to enter a "fastforward" pool.
fastforward, and other parts of the mobile poker app such as the SPINS games, have received a tremendous facelift. One of the most notable changes is the new portrait gaming mode. Since time immemorial, poker has always been played in landscape mode but with the advent of mobile poker gaming, portrait modes are becoming a very desirable feature. Many people who have used this feature have pointed out that it is very comfortable.
Catering to Recreational Players
Poker is an incredibly enjoyable game to play and many people love playing it just for the thrill. The online poker operator's latest mobile app update does quite a lot for recreational players. To begin with, they have now extended the use of "Diamonds", the in-game currency, to the fastforward tables.
Players do not have to pay for the in-game currency. Instead, they can be earned based on the number of hands played by the recreational gamer. With enough Diamonds, players will be able to purchase a number of social items that are solely for entertainment. These include emojis, special animations and "bubble chat."
Running it Twice
The newly introduced 'Running It Twice' option allows players to run community cards that are to come twice. This is on condition that two or more all-in. While this has not been added to the mobile poker app yet, the operator has plans of ensuring it is available for the fastforward titles and other games on the mobile client in the near future. Stay tuned for that. There is so much more to come.