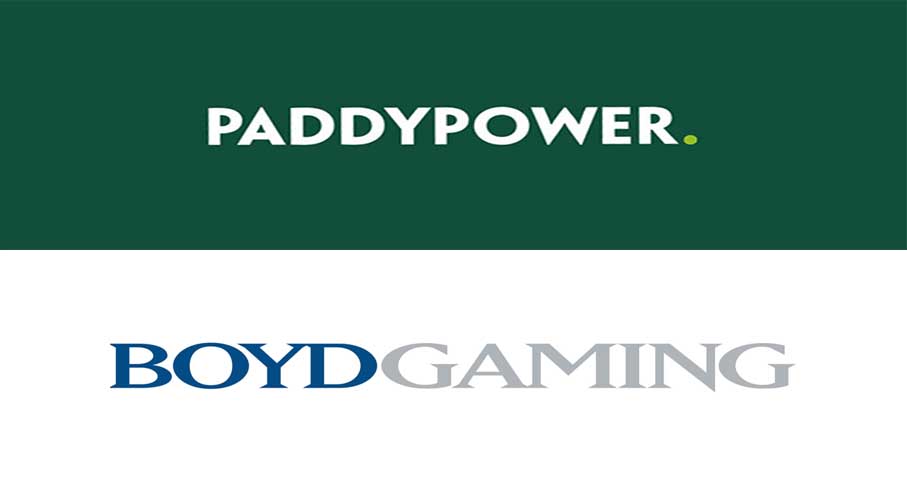 Things are moving along very quickly in the American sports betting market. Just days after MGM, GVC and the NBA teamed up, Paddy Power announced its new partnership with Boyd Gaming. The two companies will be working together to bring players sports betting products in states where the activity is made legal.
Details of the Deal
Paddy Power has announced its deal to work with Boyd Gaming, which will provide the UK operator with market access in states where sports betting will be legal. In return, the company will provide Boyd Gaming with sports betting technology for mobile and online products.
The partnership will cover the states in which Boyd Gaming is licensed. Since the Paddy Power product FanDuel already has deals in states like New York and Nevada, it is predicted that the UK company could have market access in at least 15 states when all is said and done.
This is just one of several big deals made this week in the American sports betting market. It follows shortly after MGM and GVC (the operator of Ladbrokes and Coral) announced their $200 million joint venture. The two companies will be working together in a similar fashion to Boyd Gaming and Paddy Power, where they will be collaborating to develop sports betting products.
Legalized Sports Betting in America
Earlier this year, lawmakers decided that the Professional and Amateur Sports Protection Act (PASPA), which prohibited sports betting across the country, was unconstitutional. The move has given state governments the ability to decide whether or not sports betting would be permitted among their residents. Since then, several states have come forward to open up their sports betting markets.
It is likely that the legalization of sports betting will follow the same model as online gambling. The only entities able to apply for sport betting licenses are in-state casinos that are already licensed for regular gambling activities like casino games and poker. As such, these operators lack the sports betting expertise require to launch successful gaming products for punters.
This is where operators like Paddy Power and GVC come in. Having operated in the United Kingdom for decades, these companies are experienced in developing and offering betting products to players on a wide scale. So, companies like MGM and Boyd Gaming, who want to provide sports betting activities, have partnered with UK operators to get a leg-up on the competition and obtain the expertise necessary to develop sports betting platforms.
The American online sports betting market is only just opening up, and there is already some impressive competition. We are eager to see which other UK operators will be planning to offer their products in the local market, working to obtain market access and cash in on the lucrative industry which is predicted to be worth millions.