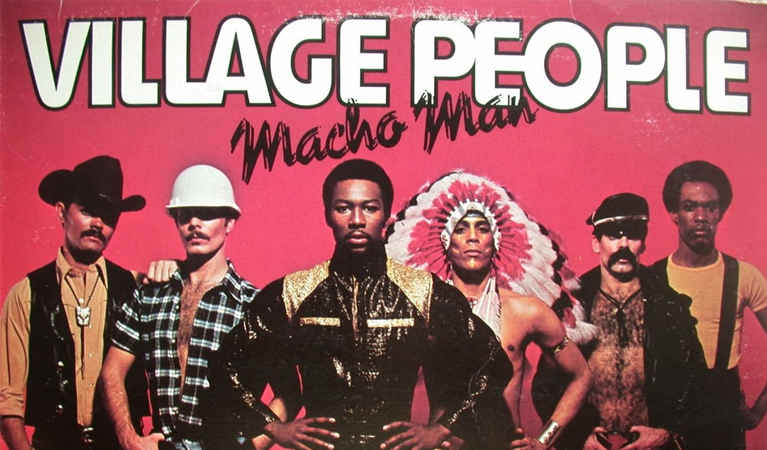 In the online casino world, we've seen our fair share of quirky branded slots – and Microgaming will be adding one more to the list. This week, the online slots developer has signed a deal with ITV Studios to create a game based on The Village People.
Coming Soon in 2019
The Village People slot from Microgaming will be released in 2019, but few details about the game have been announced. All we know at the moment is that the game will feature music from the iconic disco band, with such hits as Y.M.C.A, In The Navy and Macho Man.
Steve Green, a spokesperson for ITV Studios, says:
"A brand as iconic as Village People is sure to lend a great deal of fun and nostalgia to the themed online slot game, and who better to bring that to life than the company that developed the first true online casino."
About the Village People
Surely, everyone has heard about the Village People, but just in case you haven't, we're happy to give you a brief history of this legendary band. They have been referenced in pop culture countless times and it's hard to ignore their influence on the music world.
It all started in 1997, when French music producer Jacques Morali moved to New York looking for a singer for some of his recently written dance songs. He met with singer Victor Wallis and the two recorded an album with the Village People house band, called Gypsy Lane. The album became a huge hit, and there was a demand for live performances.
Willis performed at various venues with backup dancers dressed in costumes, and Morali recognized the need for a permanent group. Putting out an ad for "Macho Types Wanted: Must Dance And Have A Moustache", they recruited the six original members: Angel Morales, James Lee, James Kwong, Chad Freeman and J.J. Lippold.
As a full band, the Village People went on become a hugely popular act. Macho Man and Y.M.C.A. were two of the biggest hits of the 1970s. The band was featured on the cover of Rolling Stone, and the band even travelled with Bob Hope to perform for the American troops.
While the band reached peak popularity in the 1970s and 1980s, they are still performing and they have remained in the public eye thanks to countless parodies and homages. The Village People won't soon be forgotten, as their disco hits and fantastic costumes will forever have a place in popular culture.
This is certainly an online casino game that players will be excited to experience, but it won't be out for a least a few months. When it's available to play, we'll be sure to let you know. This is a slot that you won't want to miss out on.