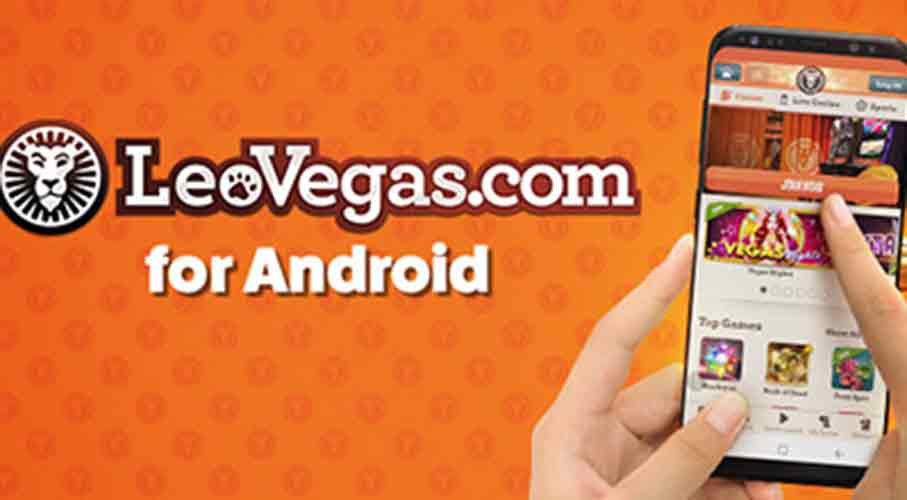 Renowned online gambling operator LeoVegas has recently made history by not only launching its mobile app in three countries but also being the first gambling operator to pass through Google's approval for placement on the Google Play Store. Customers of LeoVegas from Denmark, Spain and Sweden can now download the operator's new app from the Play Store and dive into the amazing selection of games that it has to offer.
New Possibilities and Opportunities
Having an app on the Google Play Store not only makes it easier for existing customers to access the services of the platform but also opens the doors for even more new signups. This is especially true in this case considering the very impressive numbers of Android users in all three countries where LeoVegas is launching its Android app.
Just a little less than half of the smartphone users in Sweden prefer to have Android phones while nearly 40 percent of Denmark's smartphone owners use Android devices. In Spain, Android takes the lion's share when it comes to market share with up to a whopping 90 percent of mobile phone owners using Android-powered mobile devices.
These are some pretty promising prospects. LeoVegas already enjoyed a pretty strong 2020 and the addition of a mobile app to the Google Play Store should contribute to even more profitability in 2021. Online gambling activities have generally been on the rise and the company is capitalizing on the boom in more ways than would have been imagined.
An Enhanced Experience
To begin with, gambling apps barely get lucky when it comes to successfully passing through Google's strict app review process. As such, the fact that the LeoVegas mobile app was able to do so makes it quite a big deal. They are clearly doing something the right way and perhaps this will encourage other operators to up their game as well.
Speaking on the launch, Mattias Wedar, the Chief Product & Technology Officer at Leo Vegas acknowledged that his team worked hard to realize this. Not only does it come just in time, but it also saw the company beat its competitors to the punch.
"Once again, we have positioned ourselves as leaders in our industry and make it easier for our customers to get a superior mobile product and this will enhance the customer experience," Wedar commented.
Google officially announced that it would be allowing real money gambling apps on the Play Store back in January but there were some very strict requirements as well as a thorough application process. This seems to be a way of avoiding any legal trouble.
For now, the updated policy applies to a few countries including the aforementioned ones. Other notable countries are the United States, Australia, and New Zealand.